THE PREMIER CONFERENCE ON
HIGH-PERFORMANCE BUILDING ENCLOSURES
---
January 16, 2019
At Hyatt Regency Atlanta
Join Us in Atlanta
The program includes three sessions covering issues unique to the region, including innovative building skins, high performance facades, and the future face of Atlanta. These well-rounded, expert dialogues will inform and inspire.
The Facades+ conference series is a robust dialogue encompassing all things building skin—bridging the profession, industry, academia, operations, and ownership. We've distilled the best of the Facades+ 2-day event into a quick-take morning forum with a strong local flair. Facades+AM returns to Atlanta this January 16.
Attendees Include
AIA Members
Architects
Architecture Students and Faculty
Building Envelope Specialists
Construction Professionals
Developers
Engineers
Manufacturers
Materials Specialists
Gordon R. Beckman
Principal & Design Director
Gordon Beckman
Gordon Beckman, AIA, has built a distinguished career, working nationally and internationally on a broad range of building types, including commercial, civic, transportation, and mixed-use developments. Prior to joining Portman in May 2007, Mr. Beckman worked 23 years for Murphy/Jahn as Senior Vice President, Principal Architect, leading some of the firm's most recognized projects, including Charlemagne in Brussels, Belgium, the Serono Corporate Headquarters in Geneva, Switzerland; Bishopgate Town in London, England; and HALO Corporate Headquarters in Niles, Illinois. In addition to his tenure at Murphy/Jahn, Mr. Beckman's professional experience includes Kahler Slater Engberg in Milwaukee, Wisconsin and Larson and Darby in Rockford, Illinois. A registered architect, Mr. Beckman has Bachelors and Masters Degrees in architecture from the University of Wisconsin and is a member of the AIA. Mr. Beckman has taught for the University of Wisconsin and the Illinois Institute of Technology, in addition to participating in numerous design reviews and juries at several Universities. He has been recognized by the AIA and awarded the AIA Excellence in Architecture medal.
Pierluca Maffey
Principal, VP, Design
Pierluca Maffey
Luca is a versatile international architect who excels at leading teams through all project phases, from the "big idea" down to the smallest detail. Bringing nearly 20 years of architecture and design practice to John Portman & Associates, his knowledge of developing and implementing creative, thoughtful solutions to complex schemes has led to successful projects across the globe including the Expo Hotel in Shanghai, the Park Hyatt in Hyderabad, India and the Hyundai Gangnam Headquarters Seoul in South Korea in addition to his two most recent projects Coda Technology Building, Anthem Technology Center and Hartsfield-Jackson Atlanta International Airport Hotel in Atlanta.
Program
The rapidly developing technology of high-performance facades has emerged as the key to building integration, and central to the realization of resilient buildings and a sustainable built environment. The building skin combines attributes of appearance and performance like nothing else in architecture. There is much to discuss. We invite you to join the conversation as we bring this forum to Atlanta, GA.
1. Urban Performance in Midtown Atlanta
This panel focuses on two important projects in midtown Atlanta's urban sprawl that define and influence the city's growing infrastructure and neighborhoods. The aim is to address questions of development, economy, transit and community through important and impactful case studies of the recent past and immediate future. While addressing shifting paradigms of what institutes and facilitates sustainable urban environments, with a focus on large-scale mixed use developments that are imminent in the next year, the panel will talk about urban performance as a development program.

2. Growth Beyond Buckhead
As a focal point that acts as a pivot to Atlanta's economy, Buckhead is the financial center and the affluent urban core of the city. The architecture is a manifestation of its wealthy demography, comprising mansions, luxury retail and commercial opulence. This panel will expound on projects such as the Phipps Plaza, which, are instrumental in Buckhead's urban identity and character.
3. Atlanta Repurposed: Preservation and Adaptive Re-use
Multiple historic projects in Downtown Atlanta adopt a route that eliminates the act of demolishing and embraces preservation and adaptive reuse. For a city with an architectural footprint that spans over a century, thoughtful, feasible and advanced treatment of its structures has been crucial. This panel will focus on architectural endeavors that use unconventional methods with the objective of respectfully resuscitating structures of significance across downtown Atlanta—for example: Flatiron City.
Extra Credit Lunch & Learn After Facades+AM
Eric Lacroix
Eric Lacroix in consistently recognized throughout the design community and construction industry for his firestop expertise, especially in terms curtain wall perimeter fire barrier systems where he is considered the "Industry Specialist". Eric has over 20 years of real world experience serving as an invaluable resource on many of largest, most complex high profile projects around the world. He works closely with inspectors, glazing contractors, and curtain wall consultants as a trusted advisor during the design, fabrication, construction and installation of a wide range of curtain wall projects.Eric's wealth of knowledge and experience ensures the project stays on budget and gets done right the first time. He continuously adds value throughout the process, from conception to construction, to close out. Prior to his role as Director of Strategic Accounts, Eric was the STI Firestop Regional Manager, covering the Southeastern United States, Latin America, the Caribbean, South America, and Mexico.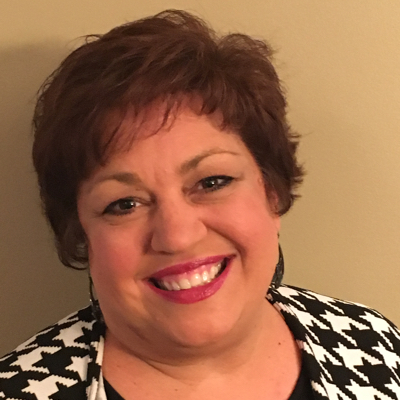 Shirley Stern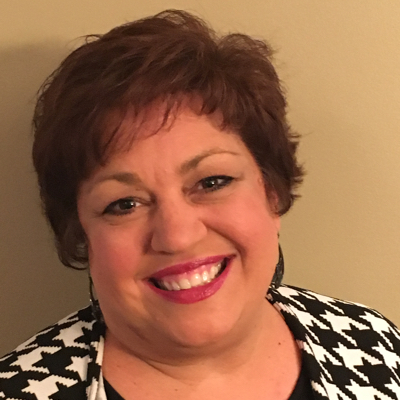 Shirley Stern is the Architectural Manager, East Coast for Sherwin Williams Coil & Extrusion Coatings (formerly Valspar), the largest global coatings company. Throughout her 20+ year career, Shirley has experience in all facets of coatings and specializes in educating and assisting architects with finishing options for factory applied baked on coatings for monumental projects globally, as well as project management.
Sign up for the Extra Credit Lunch & Learn
LU eligible: Up to 4 CEU credits.
Only $25 including lunch.
Combo
Symposium + Lunch and Learn
Facades+ Cancellation, Postponement, Substitution Policy and Terms Full registration amount returned if canceled before 11:59 pm EST November 7, 2018. A|N will retain 10% of registration cost on any cancellations from November 7, 2018 through 11:59 pm EST December 6, 2018. There will be no refunds for cancellations after 11:59 pm EST December 6th, 2018. We encourage you to transfer your registration to a colleague instead of canceling.
HOTEL
Hyatt Regency Atlanta
265 Peachtree St NE
Atlanta GA 30303
404-577-1234
Single or Double rate: $249/night plus tax & incidentals.
Cutoff date for special rate is December 15, 2018.
Reserve online or call the hotel directly and ask for The Architect's Newspaper special rate.
FAQs
Will I receive confirmation of my registration?
Yes, once we have processed your registration and payment, you will get an email confirmation detailing your registration.
Do I need to bring my registration confirmation to the conference?
Yes, it's always a good idea.
What do I need to bring if I registered as a Student?
Bring a current student ID card with your photo and present it when checking in.
When do I get my badge and/or event tickets?
Badges will be provided at check-in at the site on the day of the event.
Exhibitor Logistics
Please do not send oversize packages or crates. This is a tabletop show, not a booth, and there is ltd. storage space at the venue. Please get approval ahead of time for anything oversized or the packages may be refused.
Contact Cassandra Zouzias for Shipping Address and Logistics.
Photo Gallery
Photos from our Symposium at Facades+ NY
Sign up for Information on the Program & Sponsorships