THE PREMIER CONFERENCE ON
HIGH-PERFORMANCE BUILDING ENCLOSURES
---
January 16, 2019
At Hyatt Regency Atlanta
Join Us in Atlanta
The program includes three sessions covering issues unique to the region, including innovative building skins, high performance facades, and the future face of Atlanta. These well-rounded, expert dialogues will inform and inspire.
The Facades+ conference series is a robust dialogue encompassing all things building skin—bridging the profession, industry, academia, operations, and ownership. We've distilled the best of the Facades+ 2-day event into a quick-take morning forum with a strong local flair. Facades+AM returns to Atlanta this January 16.
Earn AIA HSW Credits
Remain registered to practice
with continuing education credits
Attendees Include
AIA Members
Architects
Architecture Students and Faculty
Building Envelope Specialists
Construction Professionals
Developers
Engineers
Manufacturers
Materials Specialists
Gordon R. Beckman
Principal & Design Director
Pierluca Maffey
Principal, VP, Design
Program
The rapidly developing technology of high-performance facades has emerged as the key to building integration, and central to the realization of resilient buildings and a sustainable built environment. The building skin combines attributes of appearance and performance like nothing else in architecture. There is much to discuss. We invite you to join the conversation as we bring this forum to Atlanta, GA.
Registration and Breakfast
Diana Darling
Publisher
Diana Darling
Darling is CEO and cofounder of The Architect's Newspaper, celebrating its 12th year. The A|N media company consists of print and digital publications covering architecture and design news, as well as the Facades+ conferences. As A|N's publisher, Darling won the AIA National Collaboration Award, Grassroots Preservation Award, and ASLA NY's President's Award. She began her publishing career as director of print production for The Gap's European markets. She holds a BS from The University of Texas at Austin.
Gordon R. Beckman
Principal & Design Director
Gordon Beckman
Gordon Beckman, AIA, has built a distinguished career, working nationally and internationally on a broad range of building types, including commercial, civic, transportation, and mixed-use developments. Prior to joining Portman in May 2007, Mr. Beckman worked 23 years for Murphy/Jahn as Senior Vice President, Principal Architect, leading some of the firm's most recognized projects, including Charlemagne in Brussels, Belgium, the Serono Corporate Headquarters in Geneva, Switzerland; Bishopgate Town in London, England; and HALO Corporate Headquarters in Niles, Illinois. In addition to his tenure at Murphy/Jahn, Mr. Beckman's professional experience includes Kahler Slater Engberg in Milwaukee, Wisconsin and Larson and Darby in Rockford, Illinois. A registered architect, Mr. Beckman has Bachelors and Masters Degrees in architecture from the University of Wisconsin and is a member of the AIA. Mr. Beckman has taught for the University of Wisconsin and the Illinois Institute of Technology, in addition to participating in numerous design reviews and juries at several Universities. He has been recognized by the AIA and awarded the AIA Excellence in Architecture medal.
Pierluca Maffey
Principal, VP, Design
Pierluca Maffey
Luca is a versatile international architect who excels at leading teams through all project phases, from the "big idea" down to the smallest detail. Bringing nearly 20 years of architecture and design practice to John Portman & Associates, his knowledge of developing and implementing creative, thoughtful solutions to complex schemes has led to successful projects across the globe including the Expo Hotel in Shanghai, the Park Hyatt in Hyderabad, India and the Hyundai Gangnam Headquarters Seoul in South Korea in addition to his two most recent projects Coda Technology Building, Anthem Technology Center and Hartsfield-Jackson Atlanta International Airport Hotel in Atlanta.
1. Giant Skins: Developments of Midtown Atlanta
This panel focuses on innovations in building envelopes of two important projects in midtown Atlanta's urban sprawl; Star Metals Project and the NCR World Headquarters. The aim is to address questions of development and economy through these important and impactful case studies that define and influence the city's growing infrastructure and neighborhoods. While addressing shifting paradigms of what institutes and facilitates sustainable mixed use developments, specifically their facades, the panel will talk about performance of the said projects.
Scott Haugh
Architect
Scott Haugh
A registered Architect with 25 years of experience, Scott has practiced in all phases of the design process. Since 2004 his primary concentration at HKS has been construction contract administration work on high rise residential and commercial projects. Day to day, he keeps an open dialogue with owners and contractors in support of the construction projects, while managing team efforts to make necessary revisions to the documents. Scott's experience also includes work as a building exterior consultant with Williamson and Associates in Atlanta – with a primary focus on identifying and solving water tightness challenges.
Nathan Hedges
Director, Development
Nathan Hedges
Nathan is Director of Development at The Allen Morris Company and its Georgia development partner with a primary focus being the company's development and operations in the State of Georgia. His range of responsibilities includes development and operations for multi-family, office, and retail mixed-use developments in Georgia. He has 20 years' experience managing the development, design and construction of office, retail and multi-family residential spaces. His goal always is to identify the most desirable sites and deliver value to the investor by executing design and development at the highest level in the industry.
Prior to joining Allen Morris in 2014, Nathan was a Development Director at Archstone and Holder Properties. and has managed the construction of numerous retail, office and institutional projects with firms including Hardin Construction and Beers/Skanska.
Nathan earned a degree in Civil and Environmental Engineering from the Georgia Institute of Technology.
Jay Smith
Principal
Jay Smith
Jay has served as Design Team Leader and Project Manager for diverse corporate, commercial and institutional building typologies. His leadership across all phases of complex, large-scale projects is enhanced by his strength in analysis and conceptual thinking. Jay is a respected collaborator and educator. His approach to design inspires and integrates the ideas of team members from all disciplines and levels of experience. Clients value equally his attention to detail and informed understanding of the 'big picture' issues inherent in the process of design, documentation and construction.
Prior to joining the firm, Jay gained professional experience at Machado-Silvetti Associates in Boston, Massachusetts, and Wolf Associates in Malibu, California. His Duda|Paine portfolio includes multiple tower projects in Austin, the BlueCross BlueShield of Tennessee headquarters in Chattanooga, NC State University's Talley Student Union, and NCR Global Headquarters in Atlanta and Time Warner Cable headquarters in Charlotte, NC. He teaches at the NC State's College of Design and routinely serves as a guest critic, seminar leader and panelist at Virginia Tech University, where he received a Master of Architecture. He received a Bachelor of Arts from Hampden-Sydney College in Virginia.
Turan Duda
Founding Principal
Turan Duda
Turan Duda uses a dynamic design process that activates participants and focuses on the core ideas of a project. His approach shapes innovative architecture for a wide spectrum of building types, scales and purposes. He is a vocal advocate for place-making, whether the location is urban or a greenfield site.
In cities such as Austin, Texas; Atlanta, Georgia; Washington D.C.; Raleigh, North Carolina; and Monterey, Mexico, Turan is reshaping building form and urban environments to meet the demands of today's communities, foster a sustainable world and inspire the future.
Turan is a frequent speaker on topics such as design methodology, artistic collaboration in architecture, and the role of public space within private development for universities, professional organizations and civic groups. He has taught at Yale's School of Architecture and served as a visiting critic at M.I.T., Columbia, the Cooper Union, NC State University, and University of North Carolina at Charlotte. Prior to founding Duda|Paine Architects with partner Jeff Paine, Turan was a design architect with Cesar Pelli & Associates in New Haven, Connecticut. In 2017, he studied human perception in the urban environment at the American Academy in Rome. Turan was elevated to the American Institute of Architecture's College of Fellows for his approach to architectural design in 2012.
2. Buckhead Rising: Complexities of Commercial Facades
Experts from the design and construction teams of the Phipps Plaza and Three Alliance will share details about strategies, performance, material and execution complexities. This panel will expound on these projects with a special focus on their facade design and technology. The architecture of Buckhead, the financial center and the affluent urban core of the city of Atlanta, is a manifestation of its wealthy demography, comprising mansions, luxury retail and commercial opulence and reflects in its phenomenal facades which will be discussed at this symposium.
Ryan Woods
Associate
Ryan Woods
Ryan Woods is an Associate and Project Designer at the Beck Group in Atlanta where he strives to create functional, elegant, and engaging environments for his client. Ryan has experience designing commercial projects including hotels, sports venues, retail, healthcare, commercial office and mixed use developments in Atlanta for the last 6 years. Notable projects include, Mercedes Benz Stadium, Peachtree Center Renovation, Lenox Mall Entry, Nobu Hotel, One Phipps Plaza. During his time at Beck he and his team have won a variety of design awards including AIA Unbuilt Project of the Year, 10 up architecture competition, and AJC Retail Deal of the Year for Phipps Plaza renovation and Nobu hotel. Ryan received his undergraduate degree in Architecture from Texas Tech University and received his Masters degrees at Clemson University. Outside of work Ryan serves on the Executive Board for the NAIOP Future Leaders program, helps with the AIA student Mentor program, and serves as a guest critic for architecture at both Clemson and Georgia Tech.
Mack Scogin and Merrill Elam
Principals
Mack Scogin Merrill Elam Architects
Mack Scogin and Merrill Elam
Mack Scogin and Merrill Elam, the two principals of Mack Scogin Merrill Elam Architects, have worked together throughout their careers. They have and continue to pursue a self-referential architecture distinguished by situational differences. Each of their projects—diverse in type, size and location—embodies a personal search for an architecture of expansive specificity.
Together, Mack Scogin and Merrill Elam received the 2013 Shutze Medal from Georgia Institute of Technology, 2012 Cooper-Hewitt National Design Award for Architecture, the 2011 Arnold W. Brunner Memorial Prize in Architecture from the American Academy of Arts and Letters, 1995 Academy Award in Architecture from the American Academy of Arts and Letters, a 1996 Chrysler Award for Innovation in Design, the 2006 Boston Society of Architects Harleston Parker Medal and a 2008 Honorary Fellowship in the Royal Institute of British Architects (RIBA). The firm was selected among 12 firms nationally for the 2016 Venice Biennale, United States Pavilion to create new speculative architectural projects designed for specific sites in Detroit, collectively entitled "The Architectural Imagination."
Extra Credit Lunch & Learn After Facades+AM
Fully understanding the role and value of perimeter fire barrier systems in today's ever changing and complex designs cannot be overstated. Small panel sizes, flush sill heights, curved and angled designs, exposed anchors, and steel backpan designs have made a difficult situation even more critical. As the industry changes almost on a monthly basis, understanding how to maintain the integrity of a non-rated curtain wall system for up to 4 hours is critical in the design phase to eliminate costly changes, delays, and compromised life safety requirements during construction.Key topics covering codes, new ASTM testing requirements, the growing concern for "connection protection", and an in depth review of the 4 most common issues during construction will be discussed in detail incorporating PowerPoint & video.
Topics for Discussion:
Welcome
Understanding new code requirements
Importance of UL testing for perimeter fire barrier systems
Designing for success:
Key design points on standard aluminum frame designs
Understanding the complexity of unitized backpan designs
Eric Lacroix
Director of Strategic Accounts
Eric Lacroix
Eric Lacroix in consistently recognized throughout the design community and construction industry for his firestop expertise, especially in terms curtain wall perimeter fire barrier systems where he is considered the "Industry Specialist". Eric has over 20 years of real world experience serving as an invaluable resource on many of largest, most complex high profile projects around the world. He works closely with inspectors, glazing contractors, and curtain wall consultants as a trusted advisor during the design, fabrication, construction and installation of a wide range of curtain wall projects.Eric's wealth of knowledge and experience ensures the project stays on budget and gets done right the first time. He continuously adds value throughout the process, from conception to construction, to close out. Prior to his role as Director of Strategic Accounts, Eric was the STI Firestop Regional Manager, covering the Southeastern United States, Latin America, the Caribbean, South America, and Mexico.
This course provides an overview of coil and extrusion building product applications, an introduction to high-performance coating systems for metal building products, and the industry standards and specifications that architects need to know to specify the appropriate coating system for their project.
OBJECTIVES:
Understand the differences between the coil and extrusion applications, coating and manufacturing processes.
Identify coatings components and their role in the coating system.
Identify industry standards relative to the performance requirements of coatings for metal building components.
Understand AAMA specifications and specify the best coating for a metal building component or project.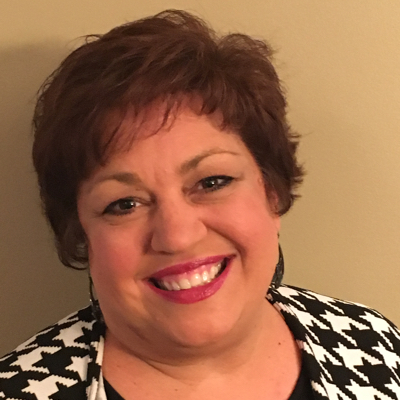 Shirley Stern
Architectural Manager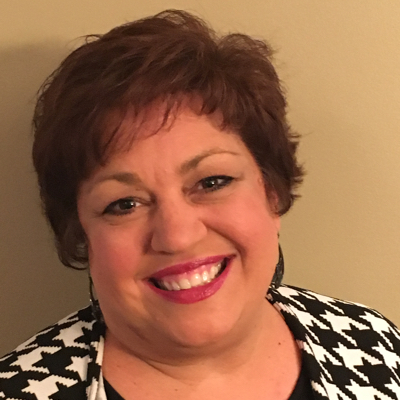 Shirley Stern
Shirley Stern is the Architectural Manager, East Coast for Sherwin Williams Coil & Extrusion Coatings (formerly Valspar), the largest global coatings company. Throughout her 20+ year career, Shirley has experience in all facets of coatings and specializes in educating and assisting architects with finishing options for factory applied baked on coatings for monumental projects globally, as well as project management.
Different buildings have differing needs for aesthetics, performance, and functional operations. Few building materials have as great an impact on all three of these areas as glass since it plays a unique and important role in building design and the environment. The use of glass in buildings affects design, appearance, thermal performance, and occupant comfort. Historically, glass was used mainly for windows to admit air and light, but with advanced manufacturing options and the need for high performance buildings, it is now integral to interior and exterior architecture. From facades, skylights and walkways to revolving doors and glass box extensions, glass is being used to do much more than just let light in. Therefore the selection of the right types of glass is a crucial element of the design process to create solutions that address thermal control, energy efficiency, views, and lighting quality as well as light quantity. Architects who understand the full range of possibilities available from glass manufacturers are able to use them as a complete palette to create designs that excel in all areas.
OBJECTIVES:
Identify and recognize the characteristics of different types of high-performance glass that are commonly available for green buildings and other uses.
Investigate the design potential and innovative opportunities to create buildings that are sustainable, safe, and attractive using appropriate glass technology.
Acquire insights into emerging technologies being used to create glass and glazing that address broad and specific design issues including energy use.
Assess the functional contributions of glass as it contributes to green and sustainable design in buildings in different climates.
Kyle Sword
Business Development Manager
Kyle Sword
Kyle Sword is the Business Development Manager for Pilkington North America and heads the company's interests in historic restoration. Has worked for Pilkington for 15+ years, mostly in glass manufacturing. Ceramic Engineering degree from The Ohio State University and an MBA from California State University, Sacramento. Kyle is involved with a variety of different technological developments in the glass industry. Main business function is to spread glass education and look for new opportunities to provide value for customers creating products with coated and flat glass products.
Sign up for the Extra Credit Lunch & Learn
LU eligible: Up to 4 CEU credits.
Only $25 including lunch.
Combo
Symposium + Lunch and Learn
Facades+ Cancellation, Postponement, Substitution Policy and Terms Full registration amount returned if canceled before 11:59 pm EST November 7, 2018. A|N will retain 10% of registration cost on any cancellations from November 7, 2018 through 11:59 pm EST December 6, 2018. There will be no refunds for cancellations after 11:59 pm EST December 6th, 2018. We encourage you to transfer your registration to a colleague instead of canceling.
Subscribe for free!
Get notified on our upcoming conferences and news.
HOTEL
Hyatt Regency Atlanta
265 Peachtree St NE
Atlanta GA 30303
404-577-1234
Single or Double rate: $249/night plus tax & incidentals.
Cutoff date for special rate is December 15, 2018.
Reserve online or call the hotel directly and ask for The Architect's Newspaper special rate.
FAQs
Will I receive confirmation of my registration?
Yes, once we have processed your registration and payment, you will get an email confirmation detailing your registration.
Do I need to bring my registration confirmation to the conference?
Yes, it's always a good idea.
What do I need to bring if I registered as a Student?
Bring a current student ID card with your photo and present it when checking in.
When do I get my badge and/or event tickets?
Badges will be provided at check-in at the site on the day of the event.
Exhibitor Logistics
Please do not send oversize packages or crates. This is a tabletop show, not a booth, and there is ltd. storage space at the venue. Please get approval ahead of time for anything oversized or the packages may be refused.
Contact Cassandra Zouzias for Shipping Address and Logistics.
Photo Gallery
Photos from our Symposium at Facades+ NY
Sign up for Information on the Program & Sponsorships