San Francisco
THE PREMIER CONFERENCE ON HIGH-PERFORMANCE BUILDING ENCLOSURES
---
January 31, 2020
Holiday Inn Golden Gateway
PRESENTED BY
CONFERENCE CHAIR
Join Us in San Francisco
The program includes three sessions covering issues unique to the region, including innovative building skins, high performance facades, and the future face of San Francisco. These well-rounded, expert dialogues will inform and inspire.
The Facades+ conference series is a robust dialogue encompassing all things building skin—bridging the profession, industry, academia, operations, and ownership. We've distilled the best of the Facades+ 2-day event into a quick-take morning forum with a strong local flair.
Earn up to 7 AIA CEUs
Remain registered to practice with continuing education credits
Attendees Include
AIA Members
Architects
Architecture Students and Faculty
Building Envelope Specialists
Construction Professionals
Developers
Engineers
Manufacturers
Materials Specialists
Conference Co-Chair

Co-Chair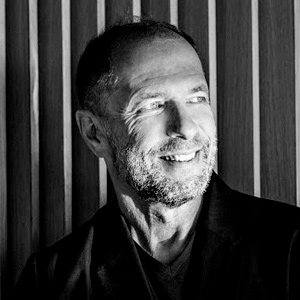 Alan Maskin
Principal | Owner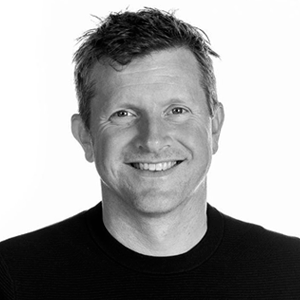 Blair Payson
Principal
7:30 – 8:30am

Check-in & Breakfast | Methods+Materials Gallery
8:30 – 8:40am

Welcome

Dionne Darling

VP of Brand Partnerships

Brad Jacobson

Principal
8:40 – 8:45am

Remarks

Jamilla Walcott

Director of Marketing & Product Management
8:45 – 9:45am

Resiliency

Exceeding the Code: The Future of Resiliency

California is no stranger to natural disasters, ranging from significant earthquakes to climate-change induced wildfires. This panel will bring together the firm's behind 181 Fremont and The Exchange, in a presentation and discussion of the design measures taken to boost long-term resiliency and environmental performance. Moderator: Lynne Riesselman
9:45 – 10:05am

Networking Break | Methods and Materials Gallery
10:05 – 11:05am

Innovation

Twists and Stacks: Assembly Innovations

Downtown San Francisco is undergoing an impressive phase of development, which includes the construction of ground-up buildings shifting from the paradigm of flat-glass facades to hybrid opaque projects with complex facade geometries. This panel brings together the architects and facade consultants of two recent projects; Studio Gang and Heintges for the twisting and metal-clad Mira Tower; and Handel Architects and WJE's GFRC-mounted 950 Market Street. Moderator: Ivan Chabra
11:05 – 11:25am

Networking Break | Methods and Materials Gallery
11:25am – 12:25pm

Preservation

Bay Area Heritage: Restoration and Reinvention

Architectural heritage is often characterized as an impediment to the architectural development of urban areas. However, ongoing criticism lodged at the carbon footprint associated with demolition and reconstruction, and the reappraisal of historic structures, is fostering a profound movement towards restoration and adaptive re-use. The projects on this panel provide two in-depth perspectives on this phenomenon; Simpson Gumpertz & Heger's facade restoration campaign of the sprawling Pacific Gas & Electric Building, and the ongoing re-clad of 633 Folsom Street by Gensler, Atelier Ten, and the Swig Company. Moderator: Katherine Miller
12:25 – 12:35pm

Closing Remarks

By Dionne Darling
1:00 – 4:00pm

POWERED BY

Designing sustainable building envelopes by thinking outside the box

As the built environment becomes more complex, so too are the systems are used to create them. During this afternoon's topics we will learn from industry experts on how these systems can contribute to a sustainable building envelope, such as firestop systems that ensure occupant's safety, self-cleaning facade panels and smart tinting glass technologies to ensure occupant comfort.

3

Perimeter Fire Barrier Systems for Today's Hybrid Window Wall Designs

Eric Lacroix

Director of Strategic Accounts

Designing Visually Dynamic Facades with Coil and Extrusion Coatings

Robin Bartelman

West Coast Architectural Manager

When to Use Storefront or Curtain Wall

Ashley Clark

Architectural Consultant
Pricing
Symposium + Lunch & Learn
Travel
FORUM & HOTEL LOCATION
Holiday Inn Golden Gateway
1500 Van Ness Avenue
San Francisco, CA 94109
(415) 441-4000
Hotel parking is $9 per hour plus tax, and $40, overnight, plus tax.
Single & Double Rate: $209 plus tax & incidentals.
Cutoff date for the special rate is December 30, 2019.
Reserve online or call (866) 272-7098 and identify yourself as part of The Architects Newspaper group to benefit from the special rate.
Subscribe for free!
Get notified on our upcoming conferences and news.
Subscribe
Sign up for Information on the Program & Sponsorships