Facades+ is moving online to virtually connect some of the world's most productive building professionals in the southeast.
The American Southeast is home to a thriving architecture and engineering industry; shaping one of the fastest growing regions in the country. The online conference, co-chaired by Perkins&Will, will highlight exemplary case studies and emerging trends across the region.
Earn up to 6 AIA HSW CEUs
Meet with sponsors and learn about products
Hear speakers on the main stage
Connect with other attendees during breakout sessions
Co-Chair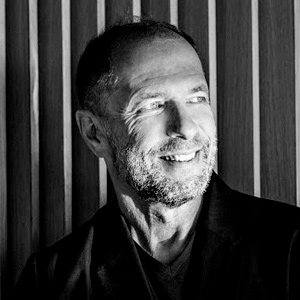 Alan Maskin
Principal | Owner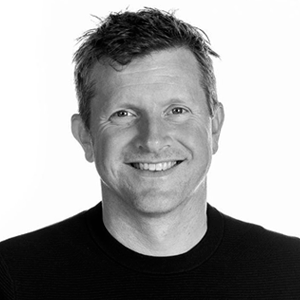 Blair Payson
Principal
Program
9:15am - 5:00pm EST
Earn up to 3 AIA HSW CEUs
9:15 AM EST

Virtual Doors Open
9:30 AM - 9:40 AM EST

Welcome

David Crabtree

Design Leader
9:40 AM - 10:40 AM EST

Residential Facades: Design and Construction in the Southeast

The design and construction of single-family residential properties, although conducted at a small scale, is a complex task conducted within relatively tight budget constraints. This panel with bring together two firms in a robust discussion of material choice and project delivery.
10:40 AM - 11:10 AM EST

Roundtables
11:10 AM - 11:20 AM EST

Methods + Materials Gallery Break
Virtual Trade Show
11:20 AM - 12:20 PM EST

Subtropical Enclosures: Detailing and Methodologies to Boost Performance

Thanks to the Southeast's humid subtropical climate, facade designers and fabricators face a special set of challenges. Steady sunshine and high temperature (not to mention moisture) can permeate the building envelope, leading to a heavy reliance on mechanical cooling systems. Here from these two experts on how to incorporate passive systems and property detail facades to boost performance in this setting.

Ajla Aksamija

Building Technology Associate & Associate Professor

Perkins&Will | University of Massachusetts Amherst

Noah Burwell

Senior Associate

David Crabtree MODERATOR

Design Leader
12:20 PM - 12:50 PM EST

Roundtables
12:50 PM - 1:00 PM EST

Methods + Materials Gallery Break
Virtual Trade Show
1:00 PM - 2:00 PM EST

Fabrication Futures: Pushing the Envelope in the Southeast

From unitized curtain walls to mass timber, integrated delivery methods and out-of-the-box thinking are enabling advances in innovative and cost-effective design and fabrication. Architects and engineers are driving this innovation using the latest in computational design and digital fabrication techniques. Three experts will discuss advances in structural and envelope design, and fabrication, using recent design collaborations and research to give a sense of where the industry goes from here.

Kyoung Hee Kim

Associate Professor

Michael Kramer

Managing Principal

Matthew Marani MODERATOR

Program Manager
POWERED BY
Earn up to 3 AIA HSW CEUs
2:00 PM EST

Ventilated Facade with Porcelain Tiles

1 LU/HSW

John Penta

Facade Consultant
3:00 PM EST

Architectural Mesh System Use in Commercial Building Design

1 LU/HSW Credit

Ivan Zorn
4:00 PM EST

Perimeter Fire Barrier Systems for Today's Hybrid Window Wall Designs

1 LU/HSW

Eric Lacroix

Director of Strategic Accounts
Full Day Pricing
Symposium + Afternoon CE Strong Courses. Earn up to 6 AIA HSW CEUs