Facades+ is moving online to virtually connect some of the world's most productive building professionals in the Southwest.
The American Southwest is home to a thriving architecture and engineering industry; shaping one of the fastest growing regions in the country. This online conference, co-chaired by Walter P Moore, will highlight work in both the region and afar.
Earn up to 7 AIA HSW CEUs
Meet with sponsors and learn about products
Hear speakers on the main stage
Connect with other attendees during breakout sessions
Co-Chair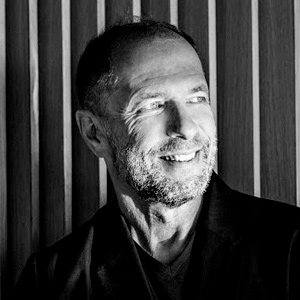 Alan Maskin
Principal | Owner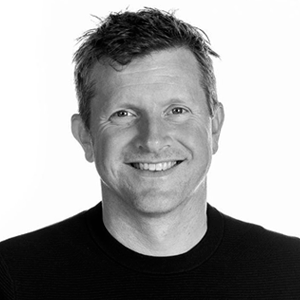 Blair Payson
Principal
Program
9:15am - 6:00pm CT
Earn up to 3 AIA HSW CEUs
9:15 AM CT

Virtual Doors Open
9:30 AM - 9:40 AM CT

Welcome

Dionne Darling

VP of Brand Partnerships

Dirk Kestner CO-CHAIR

Director of Sustainable Design
9:40 AM - 10:40 AM CT

Facade Retrofit: Recladding Strategies to Boost Performance

Across the country, cities are experiencing spates of new development. Nestled within these same urban areas, however, are legacy "architectures" spanning myriad typologies and waiting to be adapted for contemporary use. This panel will highlight two case studies that exemplify this trend and attest to the technical intricacies of breathing new life into historic structures.
10:40 AM - 11:10 AM CT

Workshop/Session
11:10 AM - 11:20 AM CT

Methods + Materials Break
Virtual Trade Show
11:20 AM - 12:20 PM CT

Facing the Big One: Straightforward Solutions that Prioritize Resiliency

As was most recently demonstrated by Hurricane Laura, the Gulf Coast is prone to severe, increasingly frequent tropical cyclones. While no substitute for long-term urban planning policies, building enclosures can be designed, detailed, and upgraded to mitigate disaster. Panelists will illustrate topical strategies through varied case studies, with an eye toward identifying widely applicable solutions.

Dirk Kestner MODERATOR

Director of Sustainable Design

Trey Trahan

Founder
12:20 PM - 12:50 PM CT

Workshop/Session
12:50 PM - 1:00 PM CT

Methods + Materials Break
Virtual Trade Show
1:00 PM - 2:00 PM CT

Museum District Rising: A Closer Look at the Kinder Building

Houston's Museum of Fine Arts offers a constellation of high-profile works from big-name architects, including Mies van der Rohe, Rafael Moneo, and Lake|Flato. Joining this eclectic bunch is the Nancy and Rich Kinder Building, a 200,000-square-foot museum expansion designed by Steven Holl Architects. This panel will peer behind the building's semiopaque glass "curtain," an ingenious response to the region's age-old scourges—stifling heat and intense daylight.
POWERED BY
Earn up to 4 AIA HSW CEUs
Full Day Pricing
Symposium + Afternoon CE Strong Courses. Earn up to 7 AIA HSW CEUs.
Sponsors
Meet with industry-leading manufacturers of every possible exteriors product.
Gold Sponsor

Industry Partners
View the Sponsors
Become a Sponsor