Facades+ is moving online to virtually connect some of the world's most productive building professionals on the West Coast.
From Southern California to the Puget Sound, the American West Coast is home to some of the nation's leading architects, engineers, and designers. The impact of their work is not only felt across the country, but throughout the four corners of the world. This online conference, co-chaired by Olson Kundig, will highlight work in both the region and afar.
Earn up to 12 AIA HSW CEUs
Meet with sponsors and learn about products
Hear speakers on the main stage
Connect with other attendees during breakout sessions
Co-Chair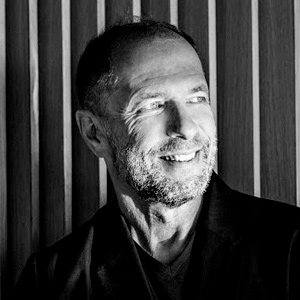 Alan Maskin
Principal | Owner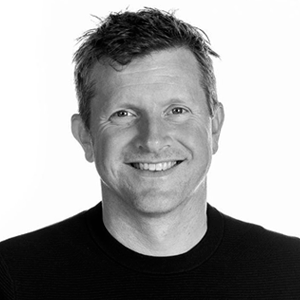 Blair Payson
Principal
Program
8:45am - 6:30pm PT
Earn up to 8 AIA HSW CEUs
8:45 AM PT

Virtual Doors Open
9:00 AM - 9:10 AM PT

Welcome

Alan Maskin

Principal | Owner

Blair Payson

Principal
9:10 AM - 10:10 AM PT

Keynote

Dang Qun

Principal Partner

MODERATOR Alan Maskin

Principal | Owner
10:10 AM - 11:10 AM PT

Capturing Movement: Challenges and Solutions to Kinetic Design

The rise of the custom manufacture of facade and structural components is raising the bar for kinetic design. This panel will hone in on two innovative case studies; the renovation of Seattle's Space Needle and the soon to be complete Uber HQ in San Francisco. Joint presentations will be led by Olson Kundig principal Blair Payson and Fives Lund senior engineer Wade Morris, and SHoP Architects associate principal Shannon Han and Heintges senior principal Karen Brandt.
11:10 AM - 11:40 AM PT

Roundtables
11:40 AM - 11:50 AM PT

Methods + Materials Gallery Break
Virtual Trade Show
11:50 AM to 12:50 PM PT

Research & Development: In-House Teams Driving Innovation

Advances in facade design, especially in the realm of digital design and advanced fabrication, are fundamentally changing how architects work. Notably, firms across the country are increasingly relying on in-house teams to develop custom software and play an integral role in the design-assist of facade components. This panel will feature two panelists presenting their methodologies and it's impact on recent case studies.

MODERATOR Jamie Slagel

Principal

Mark Nicol

Associate

Tom Wiscombe

Founding Principal
12:50 PM - 1:20 PM PT

Roundtables
1:20 PM - 1:30 PM PT

Methods + Materials Gallery Break
Virtual Trade Show
1:30 PM - 2:30 PM PT

ReSkinning an Icon: A Deep Dive into the Portland Building's Renovation

The extensive overhaul of the Portland Building, which was completed in 2019, is as much a story of correcting technical flaws as it is reestablishing MGA's original design concept for this civic landmark. This panel will be a deep dive into the project's retrofit, and includes perspectives from DLR Group, KPFF Consulting Engineers, Benson Industries, and Facade Forensics.
POWERED BY
Earn up to 4 AIA HSW CEUs
Pricing
Symposium + Workshop
(Day 1 + Day 2)