Enclosure Innovations
on the West Coast
December 3-4, 2020
2 Day Conference
Day 1: Symposium
Day 2: Hands-On Workshops
Register
Facades+ is moving online to virtually connect some of the world's most productive building professionals on the West Coast.
From Southern California to the Puget Sound, the American West Coast is home to some of the nation's leading architects, engineers, and designers. The impact of their work is not only felt across the country, but throughout the four corners of the world. This online conference, co-chaired by Olson Kundig, will highlight work in both the region and afar.
Earn up to 12 AIA HSW CEUs
Meet with sponsors and learn about products
Hear speakers on the main stage
Connect with other attendees during breakout sessions
Co-Chair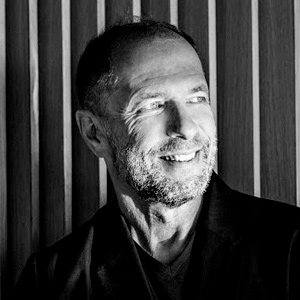 Alan Maskin
Principal | Owner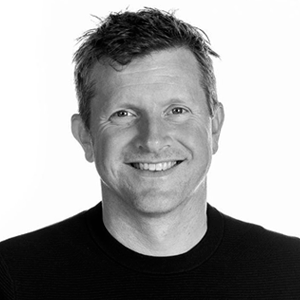 Blair Payson
Principal
Program
8:45am - 6:30pm PT
Earn up to 8 AIA HSW CEUs
8:45 AM PT

Virtual Doors Open
9:00 AM - 9:10 AM PT

Welcome

Alan Maskin

Principal | Owner

Blair Payson

Principal
9:10 AM - 10:10 AM PT

Keynote

Dang Qun

Principal Partner

MODERATOR Alan Maskin

Principal | Owner
10:10 AM - 11:10 AM PT

Capturing Movement: Challenges and Solutions to Kinetic Design

The rise of the custom manufacture of facade and structural components is raising the bar for kinetic design. This panel will hone in on two innovative case studies; the renovation of Seattle's Space Needle and the soon to be complete Uber HQ in San Francisco. Joint presentations will be led by Olson Kundig principal Blair Payson and Fives Lund senior engineer Wade Morris, and SHoP Architects associate principal Shannon Han and Heintges senior principal Karen Brandt.
11:10 AM - 11:40 AM PT

Roundtables
11:40 AM - 11:50 AM PT

Methods + Materials Gallery Break
Virtual Trade Show
11:50 AM to 12:50 PM PT

Research & Development: In-House Teams Driving Innovation

Advances in facade design, especially in the realm of digital design and advanced fabrication, are fundamentally changing how architects work. Notably, firms across the country are increasingly relying on in-house teams to develop custom software and play an integral role in the design-assist of facade components. This panel will feature two panelists presenting their methodologies and it's impact on recent case studies.

MODERATOR Jamie Slagel

Principal

Mark Nicol

Associate

Tom Wiscombe

Founding Principal
12:50 PM - 1:20 PM PT

Roundtables
1:20 PM - 1:30 PM PT

Methods + Materials Gallery Break
Virtual Trade Show
1:30 PM - 2:30 PM PT

ReSkinning an Icon: A Deep Dive into the Portland Building's Renovation

The extensive overhaul of the Portland Building, which was completed in 2019, is as much a story of correcting technical flaws as it is reestablishing MGA's original design concept for this civic landmark. This panel will be a deep dive into the project's retrofit, and includes perspectives from DLR Group, KPFF Consulting Engineers, Benson Industries, and Facade Forensics.
POWERED BY
Earn up to 4 AIA HSW CEUs
Program
9:00am - 2:00pm PT
Earn up to 4 AIA HSW CEUs
9:00 AM PT

Welcome
9:05 AM - 10:20 AM PT

Embodied Carbon in Facades Think Tank

For a long time sustainability has been focused on reducing loads (operational carbon) and power generation. It is clear that buildings represent a large proportion of carbon emissions and the we are in dire need for reduction. The Embodied Carbon Think Tank will be a workshop led by Chris O'Hara, PE, SECB and a team of instructors to discuss Embodied Carbon in our buildings. It will begin with a primer on where the embodied carbon exists in our facades and some strategies to limit material use, choose lower embodied carbon materials and save our existing building stock by breathing new life with higher performing skins. These elements from the presentation will serve as a basis of a conversation for the workshop to share lessons learned, strategies and success stories. Although this workshop will have new products and a discussion of materials and systems the real benefit is the dialogue amongst the professionals in attendance in addition to our panel.

Chris O'Hara

Founding Principal
10:20 AM - 10:30 AM PT

Break
10:30 AM - 11:45 AM PT

Glass and Glazing Failures: And How to Prevent Them

Over the past few decades the use of glass and glazing on high rise buildings has increased dramatically. More recently, as a result of increased industry recognition of the importance of energy efficiency, the trend is towards more energy efficient glazing systems. Common methods of improving thermal performance of Insulated Glass Units (IGUs) includes the application of high performance coatings, use of triple glazing or warm edge spacer technology, and installing solar selective films on or inside the units. While these solutions have all been effective at improving thermal performance, there have been cases where the implementation of this new technology has resulted in premature and costly failures. In this paper, case studies are used to show and explain the variety of problems that can occur with glass and glazing after installation. The case studies examine each type of IGU failure, and help to explain how different investigation techniques were used to find the failure mechanisms.

The common symptoms indicating IGU failure are found to be condensation within the sealed unit, corrosion of the low-e surface films, deflection of the edge spacer, and volatile fogging. Each symptom shows where the IGU design or manufacturing issues introduced failure mechanisms. In most cases, a failed IGU will need to be replaced, requiring extensive costly work to remove and replace each failed IGU.
11:45 AM - 11:55 AM PT

Break
11:55 AM - 1:10 PM PT

Making & Digital Craft: Fabrication in Practice

Fabrication plays a critical role in contemporary practice. Through a series of case studies led by subject matter experts, this workshop will explore the myriad ways that fabrication influences production from early design through construction.

At LMN we value and employ fabrication across all phases and at various scales. This ranges from materials research, to design iteration, to design validation, and ultimately fabrication for construction. When we propose a complicated building or material assembly, our approach is to prove that we can build it ourselves so that no one can tell us that it can't be done. These mock-ups, experiments, and provocations have opened new design terrain for us and even led to our fabricating elements from final assembly within our projects.

After sharing as series of case studies, we will open up for conversation with the participants about the role of fabrication in contemporary practice. Participants will be encouraged to share examples from their background to further the conversation.
1:10 PM PT

Closing Remarks
Pricing
Symposium + Workshop
(Day 1 + Day 2)