The premier conference on high performance building enclosures
Join us in Los Angeles!
The long-awaited Facades+ conference, hosted by the Architect's Newspaper. Join us for a full day led by the best and brightest in the regional AEC community. Expert-led panels will convene to discuss exciting innovations in facade design from regional firms through complex projects. The program will go beyond architectural design to explore the many variables that are relevant in improving performance standards, even beyond the region. Earn AIA HSW CEUs after a morning of robust dialogue and an afternoon of tailor-made presentations from AN's CE|Strong Live program or a series of hands-on workshops. We look forward to seeing you there!
SPEAKERS
What past attendees have said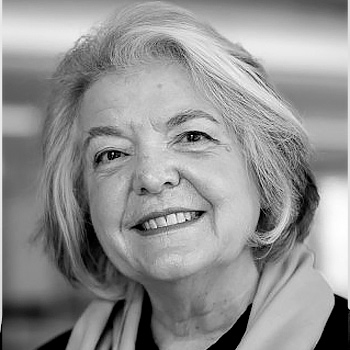 The FACADES+ conference offers architectural participants at all levels of experience great opportunities. Recent graduates learn from experts and develop a basic understanding of facade issues to share with their colleagues. Seasoned professionals contribute to the development of a richer facade design vocabulary within the profession.

—Jane Weinzapfel, FAIA, Principal, Leers Weinzapfel Associates (Boston)
I was challenged to be honest to the materials and essence of the facade and what it represents in the program behind it. I also came away feeling we can strive for higher quality facades in idea, form, and technology regardless of a market driven architectural environment.
What Facades+ did well was prepare thoughtful sequencing, integrating owners, educators, contractors, politicians, consultants, engineers, architects, and vendors into an overarching discussion which worked in parallel with one's attention span for engaging, compelling ideas.
This event fosters idea generation and creative thinking. This is at the heart of 3M's innovative culture so Facades+ is the perfect place for us to meet with like-minded people who look for new and better ways of doing things.