AN'S COMMITMENT TO SAFETY
A letter from our President:
The organizing committee of Facades+ has been very optimistic to hold Facades+ Portland, 2021 as a live, in-person event. As we prepared, our commitment was to deliver a unique and memorable event in September 2021 based upon the improving COVID-19 situation. However, as infection rates begin to rise and the situation continues to evolve, AN will be following the State of Oregon safety protocols.
This rise in the infection rate has also brought some tighter restrictions that we are now putting in place for the September event. To ensure safety for all, we will require all attendees, sponsors, and staff to show proof of a vaccine or a negative Covid test result within the last 72 hours prior to the event. Following the mask mandate that went into effect in Oregon on August 27th, masks will be mandatory at all times.
If we all adhere to the safety guidelines, I am confident we will be able to gather and have a safe and healthy event. Thank you and I look forward to seeing you in September.
Sincerely,
Diana Darling,
President of AN Media Group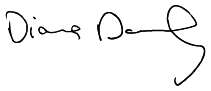 PROOF OF VACCINATION OR NEGATIVE TEST In order to provide the safest possible event, we are requiring proof of vaccination or negative test results within the last 72 hours prior to the event to claim your badge and participate in the event. Need to get tested? Here's a map with testing sites across the U.S.
MASK UP All attendees and exhibitors/sponsors must wear masks throughout the entirety of the event regardless of vaccination status. Masks will be provided for all attendees and participants.
PHYSICAL DISTANCING & BARRIERS The symposium seating and Methods + Materials Gallery have been arranged with social distancing in mind. AN will encourage individuals to practice social distancing during networking break functions in order to protect themselves and those around them. Roll-up banner barriers will be used as partitions between exhibitor tables.
DEEPER, MORE FREQUENT CLEANING All high-traffic areas will be cleaned throughout the event. High-touch areas like door handles, elevators, and bathrooms will be frequently disinfected. Hilton CleanStay can provide you with more detailed information.
SANITATION Food and beverage services will be provided via minimal-contact delivery methods (i.e. no buffets, pre-packaged food is preferred and catering staff will be masked and gloved).
Your safety is our top priority. We believe that these precautions will permit a safe, in-person environment for Facades+ Portland and the remaining AN events in 2021. We will be monitoring the evolving covid situation closely and provide updates as necessary.
These procedures are subject to change in accordance with CDC guidelines and local health department guidelines at the time of each event. For more information, please check the local government's current guidance. 
To learn more about the DoubleTree by Hilton's COVID-related safety guidelines, click here.