Facades+ Northern Enclosure: Expert Takes From the Great Lakes, hosted by The Architect's Newspaper with our co-chair Snow Kreilich, is a one-day event filled with tailor-made presentations and robust dialogue on high-level detailing of all things building skin. We invited leading specialists to present their most innovative projects with a regional flair. Throughout the day, you can expect to hear about the latest facades in construction and the innovative cladding techniques at play in the Great Lakes. Considering the demanding thermal needs that the northern seasons require, the program will go beyond architectural design and explore the many variables that are relevant to improved performance standards and architectural design even beyond the region.
SPEAKERS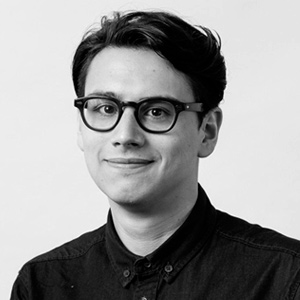 Moderator
Samuel Medina
Executive Editor
AGENDA
7:45 - 8:00 AM CT
- Doors Open
9:25 - 9:35 AM
- Methods + Materials Break
10:50 - 11:00 AM
- Methods + Materials Break
Combined with growing expectations for high performance, building enclosure design is now required to satisfy a large number of performance parameters that were not given a great deal of consideration in the past. Building enclosures were always expected to be durable and address issues like energy efficiency, daylighting, indoor air quality, fire safety, thermal comfort, and carbon footprint, but when designing for a federal client there are considerable additional hurdles to overcome. With the successful completion of multiple federal projects completed recently, this panel will explore those challenges and showcase best practices for designing federal enclosure.
POWERED BY

12:30 - 1:30 PM
- Workshop #1, TBA
1:30 - 2:30 PM
- Workshop #2, TBA
2:30 - 3:30 PM
- Workshop #3, TBA
3:30 - 4:30 PM
- Workshop #4, TBA
PRICING
Your conference ticket on June 24 includes unlimited access to our online event, the advice and knowledge of our speakers, exclusive roundtables, a chance to network with others in the AEC industry, and up to 6 AIA HSW CEUs.
Early Bird Conference Tickets
General Admission Conference Tickets
Student Conference Tickets