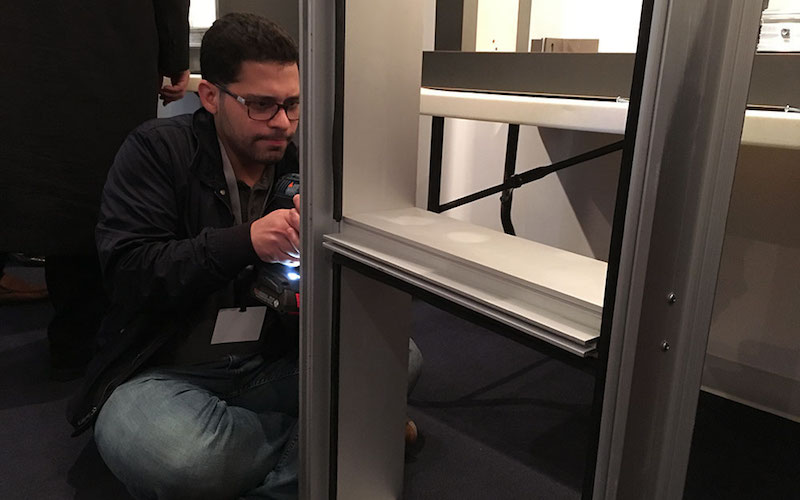 4 CEUs
WORKSHOPS – AIA CEUS
In-depth dialog with leading architects, fabricators, developers and engineers
Facades+ workshops feature an intimate class size and hands-on learning to create an environment conductive to innovation and creative problem-solving. Learn crucial skills & tools to advance your practice.
1:15p, Afternoon Workshops Begin
3:00p, Networking and Refreshment Break
5:00p, Workshops End
Pick a Morning and Afternoon Session to Best Match your Interests and earn up to 8 AIA CEUS.
Meals are included for this full day of learning with the AEC Industry's Best.
Sessions (Choose one from the following)
4 AIA CEUs
A. Materials, Systems & Applications
Sessions bring together leading manufacturers who are driving materials and design research. This session will offer three 1-hr deep-dives into the material, applications, and product innovations from a select group of our Methods+Materials Exhibitors.

B. Understanding the Value of Performance Testing of the Exterior Envelope of the Building
UL's building science team is comprised of a dynamic and experienced team of highly specialized professionals, with thought leadership and global Centers of Excellence based out of the Chicago, Montreal and Toronto headquarters. Our team is made up of engineers, architects, technologists and specialists in building science, offering a wide range of building science services, including building envelope and fire testing services, building forensic services and building system commissioning services for architects, building owners, manufacturers and others in the built environment markets.
C. Repairing and Restoring Chicago's Facades
Instructor: Anthony Cinnamon, WJE
Instructor: Joshua Freedland, WJE
Instructor: Edward A. Gerns, WJE
Instructor: Sarah K. Van Domelon, WJE
Chicago has a rich architectural history dating back more than a century. From the birth of the skyscraper and beyond, there are examples of all styles found in the Chicago urban fabric from some of the most world renowned architects. This workshop will focus on case studies involving the repair and restoration of some of Chicago's most iconic buildings and facades.
D.Ongoing Advancements in Glass