Portland
PRESENTED BY
CONFERENCE CHAIR
Earn up to 7 AIA HSW CEUs
Remain registered to practice with continuing education credits
Facades+ bring together some of the world's most productive building professionals.
Be inspired and learn how to innovate all steps of facade implementation, from systems and materials to designs and delivery strategies.
Attendees Include: AIA Members ● Architects ● Architecture Students and Faculty ● Building Envelope Specialists ● Construction Professionals ● Developers ● Engineers ● Manufacturers ● Materials Specialists
Co-Chair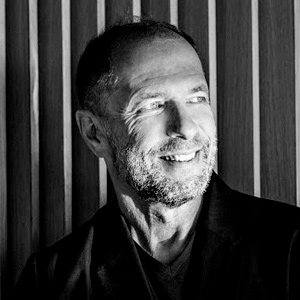 Alan Maskin
Principal | Owner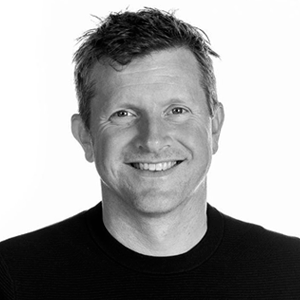 Blair Payson
Principal
7:30 – 8:30am

Check-in & Breakfast | Methods+Materials Gallery
8:30 – 8:40am

Welcome

Dionne Darling

Associate Publisher

CO-CHAIR Thomas Robinson

Founding Principal
8:40 – 9:40am

Aesthetic Nuance: Blending Systems for an Optimized High Performance Facade

Innovation comes in many forms, and the most successful ones have a subtly transformative effect on the beholder. Three factors characterize high performance facades: the materials, the system (sustainable fabrication and installation), and the design. This panel will explore the subtleties of OFFICE 52 Architecture's Tykeson Hall and Hacker Architects's Berwick Hall. Moderator: Thomas Robinson
9:40 – 10:10am

Networking Break | Methods+Materials Gallery
10:10 – 11:10am

Hybrid Timber Construction: Facades and High-Rise Enclosures

The use of timber for both structural and facade systems is growing rapidly in North America. The Pacific Northwest is a leader of this trend, both in completed projects and research. This panel will focus on Lever Architecture's Nature Conservancy HQ, built of glulam columns and CLT roof panels and clad in perforated weathering steel panels, and RDH's research on panelized timber as demonstrated by Brock Commons.

CO-CHAIR Thomas Robinson

Founding Principal

Dave Young

Principal & Senior Building Science Specialist

MODERATOR Jack McCutcheon

Structural Designer
11:10 – 11:40am

Networking Break | Methods+Materials Gallery
11:40am – 12:40pm

Futuristic Skins: Complex Secondary Screens

This panel includes a joint presentation by Ennead Architects and Thorntom Tomasetti on their open-jointed fritted glass double skin for the Knight Campus. Allied Works will dive into the design and engineering of the UHPC brise-soleil of the U.S. Embassy Mozambique. Moderator: Thomas Robinson

Jarrett Pelletier

Associate Partner

Morgan Reynolds

Senior Project Director

Kyle Lommen

Principal
12:40 – 12:50pm

Closing Remarks

By Dionne Darling
1:00 – 4:00pm

POWERED BY

Designing sustainable building envelopes by thinking outside the box

As the built environment becomes more complex, so too are the systems are used to create them. During this afternoon's topics we will learn from industry experts on how these systems can contribute to a sustainable building envelope, such as firestop systems that ensure occupant's safety, self-cleaning facade panels and smart tinting glass technologies to ensure occupant comfort.

3

Perimeter Fire Barrier Systems for Today's Hybrid Window Wall Designs

Eric Lacroix

Director of Strategic Accounts

Designing Safer Glass Railings with Laminated Glass

Mark Jacobson

Market Manager

Porcelain Panel Ventilated Facade System
Pricing
Symposium + Lunch & Learn
Travel
FORUM & HOTEL LOCATION
Doubletree by Hilton Portland
1000 NE Multnomah
Portland, OR 97232
(503) 281-6111
Hotel parking is complimentary for the day only, not overnight.
Single and Double Rate: $189 plus tax & incidentals.
Cutoff date for the special rate is September 20, 2020.

Call 800-996-0510 and identify yourself as part of The Architects Newspaper group to benefit from the special rate.
Subscribe for free!
Get notified on our upcoming conferences and news.
Subscribe
Sign up for Information on the Program & Sponsorships
[contact-form-7 404 "Not Found"]