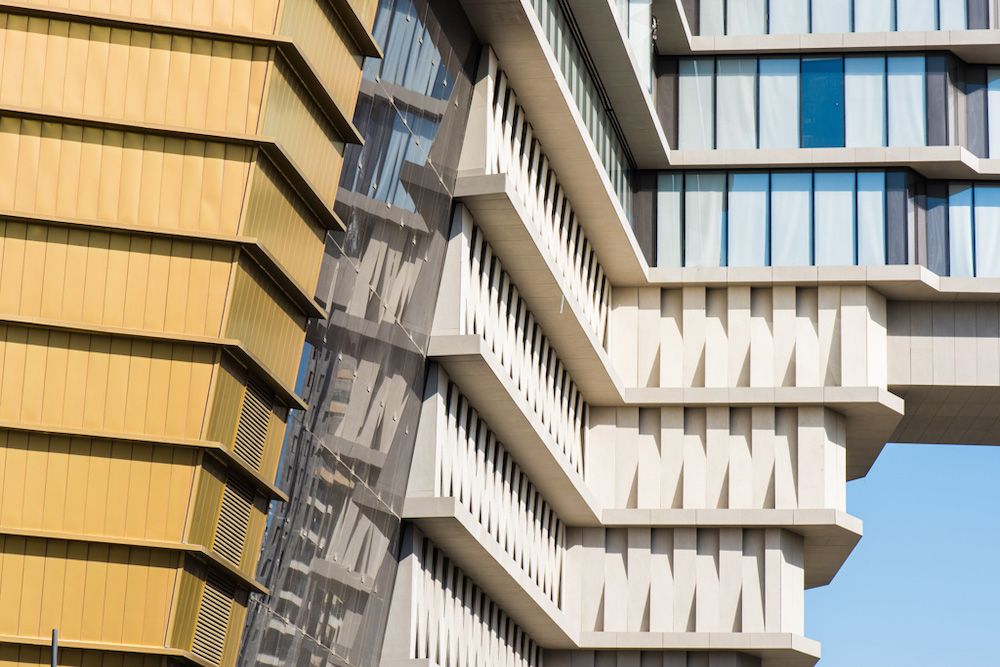 The recently completed Totzeret Haaretz (ToHa) office tower on the eastern border of Tel Aviv offers a new public-facing approach to superblock megadevelopments, while simultaneously delivering a...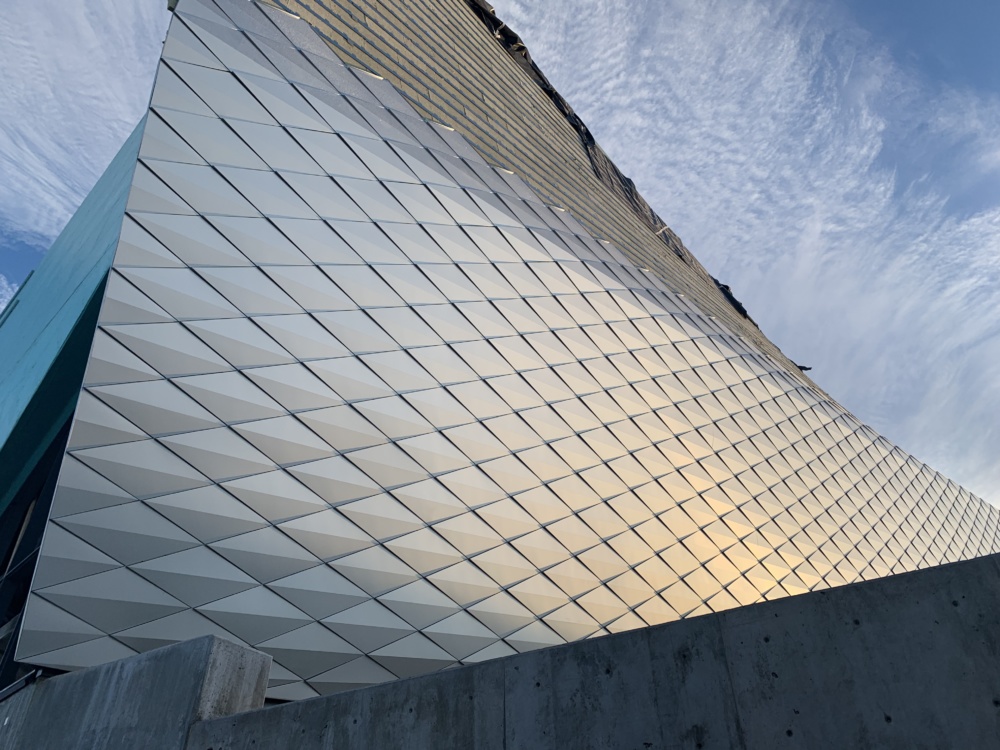 The United States Olympic and Paralympic Museum, located in the southwest corner of downtown Colorado Springs, Colorado, is being constructed as a 60,000-square-foot curatorial and event...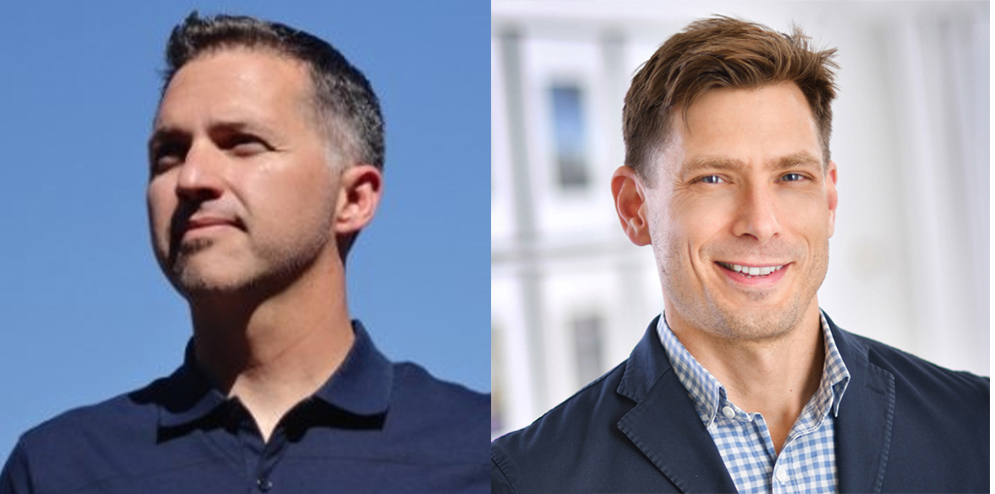 On July 24, The Architect's Newspaper is bringing Facades+ to Minneapolis for the first time to discuss facade trends within the city and beyond. Panels for the conference will highlight the recently completed Allianz Field stadium, perspectives on curtainwall systems...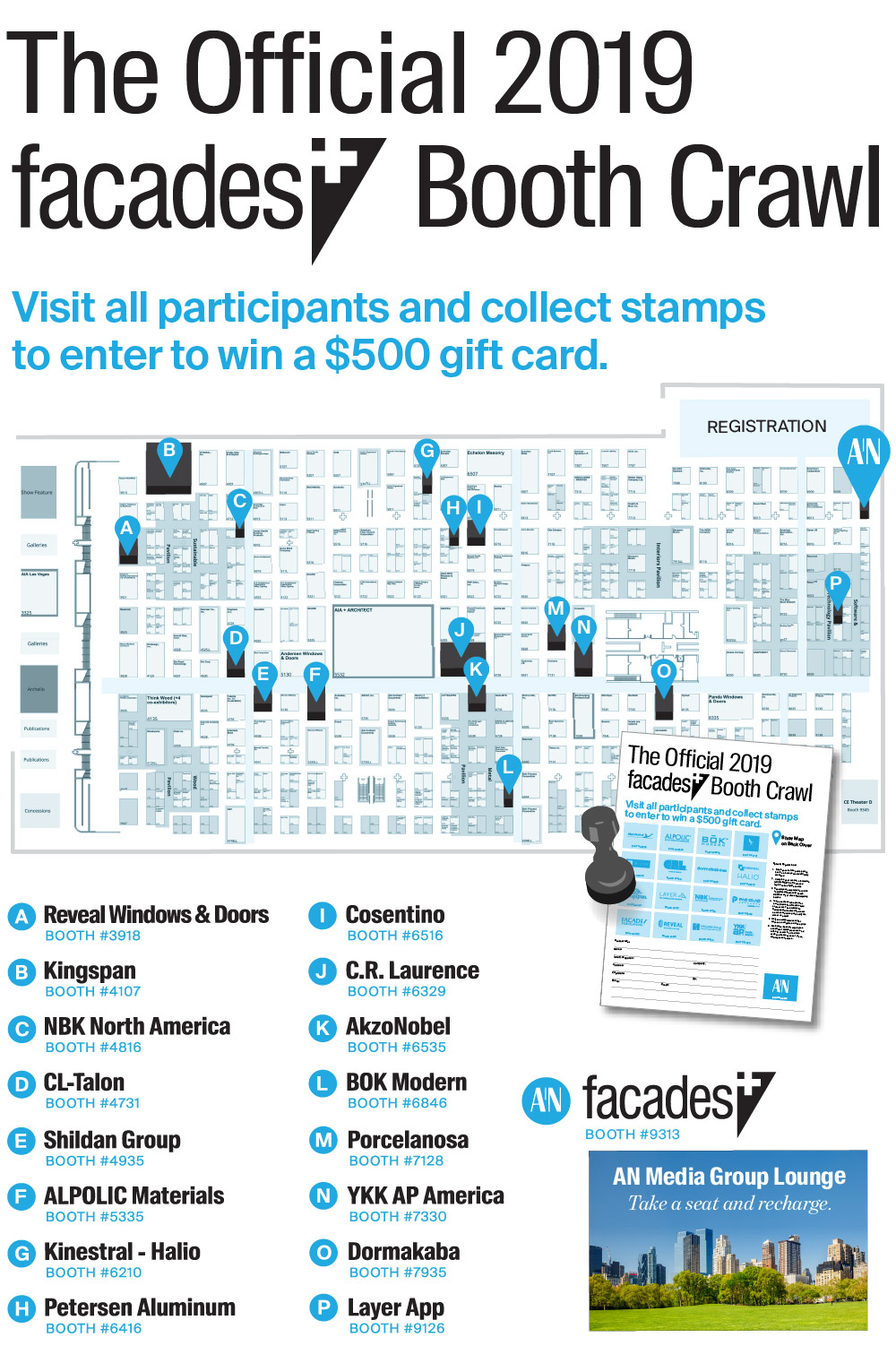 At this year's AIA Convention in Las Vegas, The Architect's Newspaper has organized a booth crawl on June 6 & 7 with our longstanding Facades+ sponsors. Stop by A'19 Booth #9313 (highlighted above) to get your official map and stamp card for a chance to win a $500...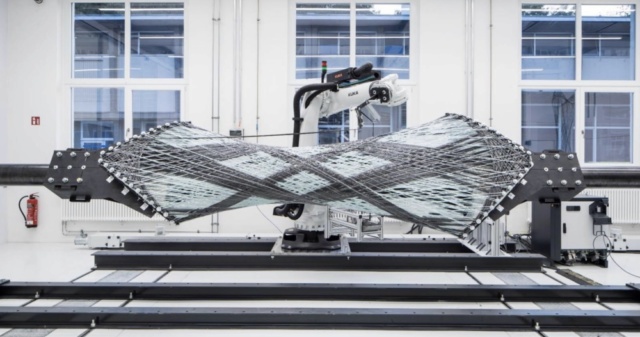 Humans have been using fabric to create shelter for thousands of years. If a set of groundbreaking researchers and designers have their way, however, applications of textile-based architectural elements have the potential to play an important role in shaping the...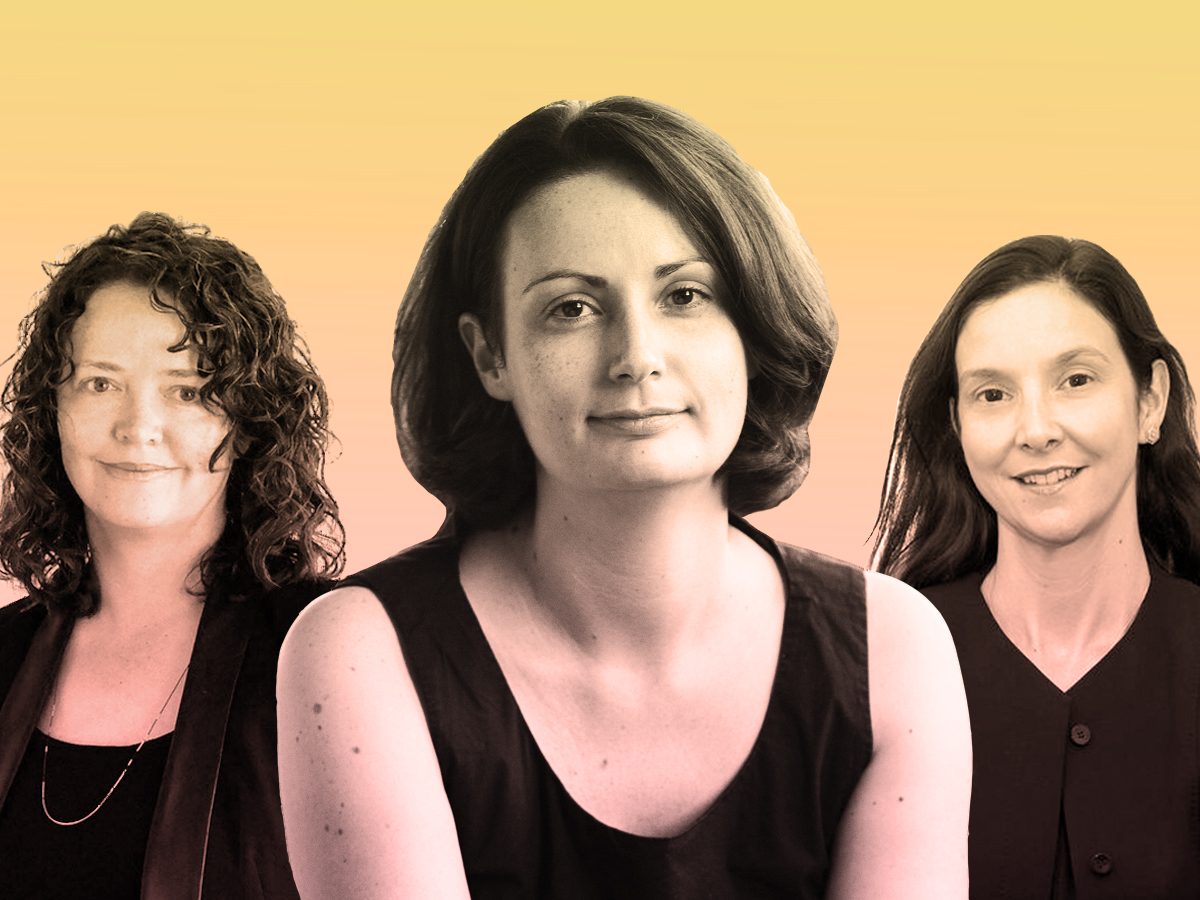 Topic Legend Heading toward decarbonization Technological change Inspiration Special Projects Material innovations—laminated glass and stone Trends in facade design We surveyed the leading women in the facade design and manufacturing industry and asked: What do you...
International engineering firm Walter P Moore opens its 20th U.S. office in Charlotte, North Carolina, appointing Chuck Cardwell as the Managing Director for the firm's Structures Group, which encompasses structural engineering, enclosure engineering, construction...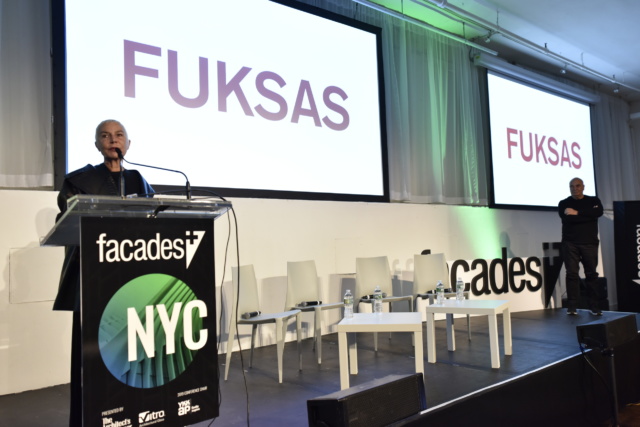 At this week's Facades+ New York Conference, Doriana and Massimiliano Fuksas delivered the keynote address, giving a description of how their firm designs and conceives their innovative building skins. The Architect's Newspaper sat down with them after the talk to get...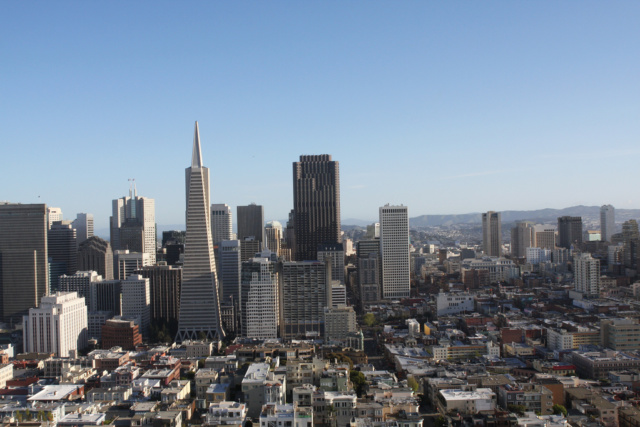 The San Francisco Bay Area is nourishing one of the country's most active architecture scenes. Fueled by a booming technology sector, rapid population and commercial growth are delivering exciting new projects to the region. On February 7, The Architect's Newspaper is...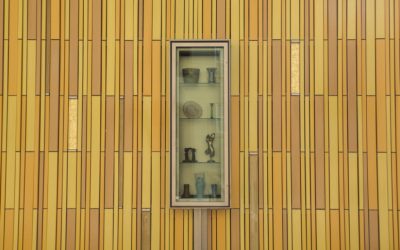 To ring in the New Year, AN dived into a year's worth of facade products to select the best of 2018. Ranging from operable vent windows to manually-embossed cement rainscreen panels, these products are sure to boost the environmental performance and aesthetic value of...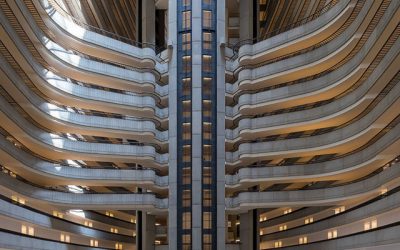 Commonly known as the capital of the New South, Metropolitan Atlanta is one of the largest cities of the American southeast and has the architectural output to prove it. A number of firms across a range of sizes call the city home, producing designs at local,...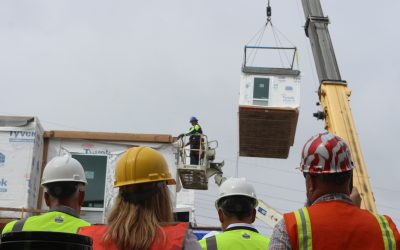 Home2Suites, a subsidiary of Hilton, is currently constructing the brand's first modular construction hotel. On August 15, executives from Hilton, Southern Hospitality Services, and Ashlar Development began construction of the project adjacent to San Francisco's...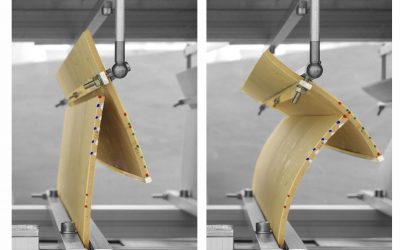 Chiara Vailati, a doctoral student at ETH Zurich's Institute for Building Materials, has developed an adaptive shading system that functions without sensors or motors. The shading system is composed of multiple pairs of parallel wooden planks which open and close...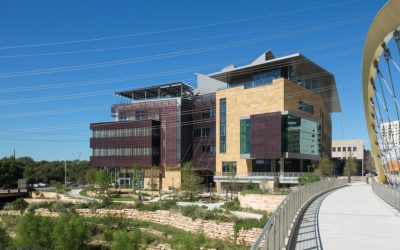 In October 2017, the Lake|Flato and Shepley Bulfinch designed Austin Central Library opened to the public. The $125 million library is clad in tan, Leuders limestone, gray metal siding, and corrugated, perforated and anodized aluminum panels manufactured by Lorin...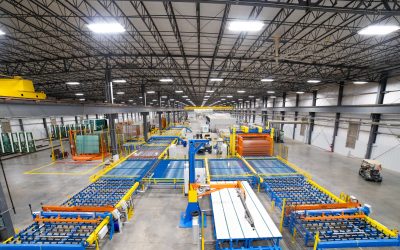 On August 16th, manufacturer Vitro Architectural Glass began production of its super-sized energy efficient glass panels. The production of these increasingly large panels rely on Vitro's new $55 million...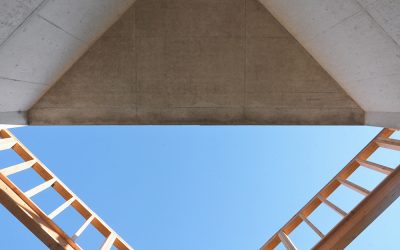 In July 2018, Collective-LOK (CLOK) unveiled their Roche/Dinkeloo Double, a temporary installation located below a cantilevered section of UMass Amherst's Fine Arts...
In 2018, San Francisco-based software company Monograph launched its project-planning platform, Dashboard for Architects. The objective of the platform is to shift the myriad planning tools used by architects to a singular and cohesive application. The Dashboard for...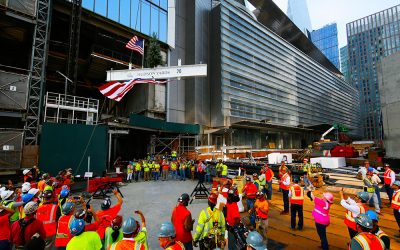 On July 17th, Kohn Pedersen Fox Associates' 30 Hudson Yards topped out at just below 1,300 feet. The project broke ground in 2012 and has been steadily rising for half a decade towards its summit. A cantilevered...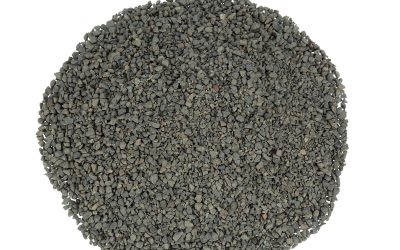 In June, 3M's Industrial Mineral Products Division launched a smog-reducing granules product that can be applied to asphalt shingles and a wide range of roofing materials. Through the incorporation of a UV-activated photocatalytic coating layer, 3M's smog-reducing...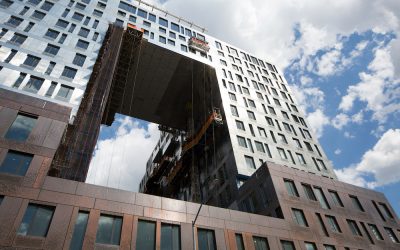 On June 22nd, the Copper Development Association and the Canadian Copper & Brass Development Association awarded 15 buildings the North American Copper in Architecture Award. Ranging from SHoP's dual copper-clad skyscrapers bordering the East River to the dome...