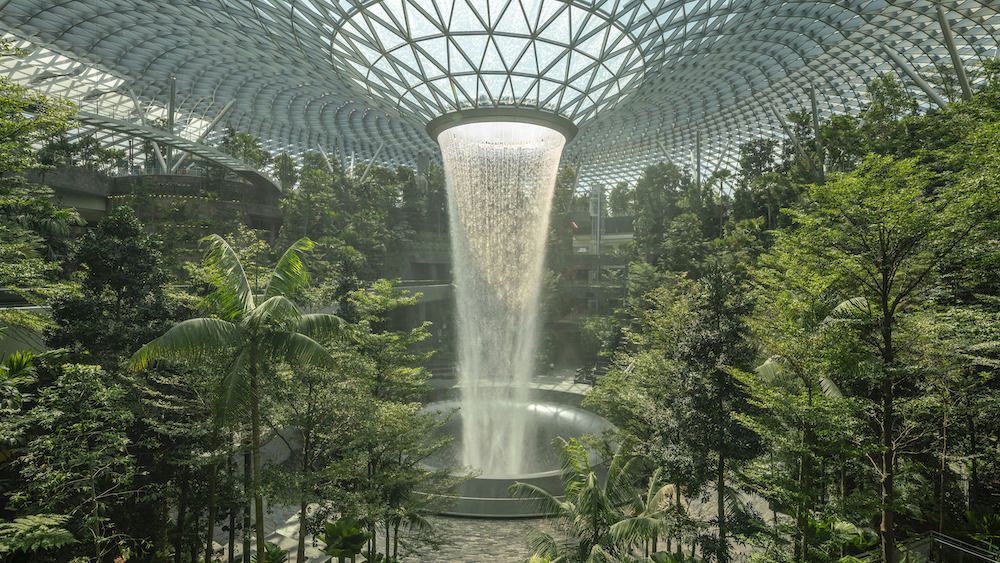 The Safdie Architects–designed Jewel Changi Airport is a 144,000-square-foot toroidal-shaped glass-and-steel pavilion looping around the world's tallest indoor waterfall. After four years of construction, the $1.3...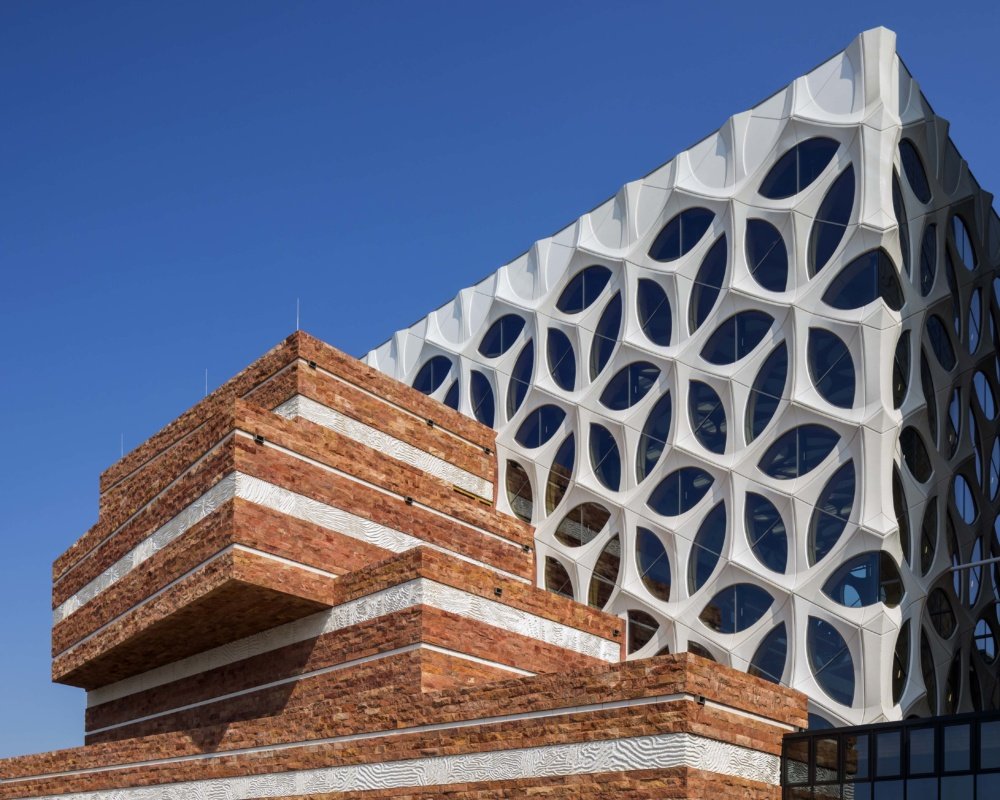 The Naturalis Biodiversity Center in Leiden, the Netherlands, houses one of the world's largest collections of zoological specimens and geological samples—counting over half-a-million for the...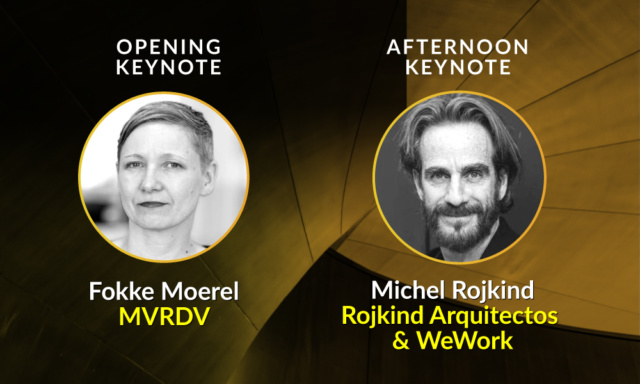 The Architect's Newspaper's Facades+ conference, a series on innovative building envelopes, will touch down again in Los Angeles from November 14 to November 15. The first half of the conference is a full-day symposium, which will feature a morning keynote from MVRDV...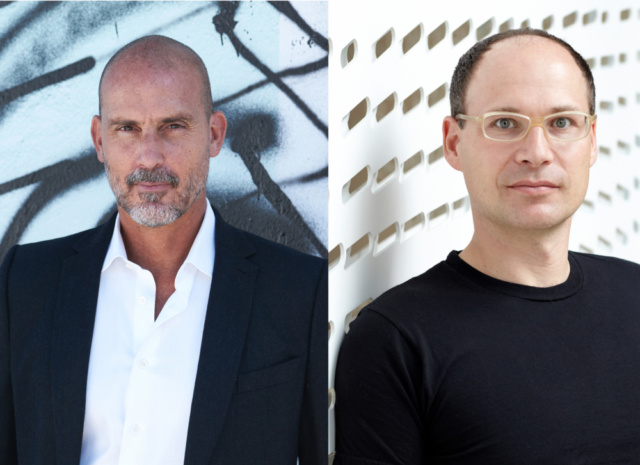 From November 14 to 15, Facades+ LA will bring regional, national, and international leaders of the AEC industry to Southern California for the fifth year in a row. Hosted by The Architect's Newspaper and co-chaired by Gensler's local office, the conference is split...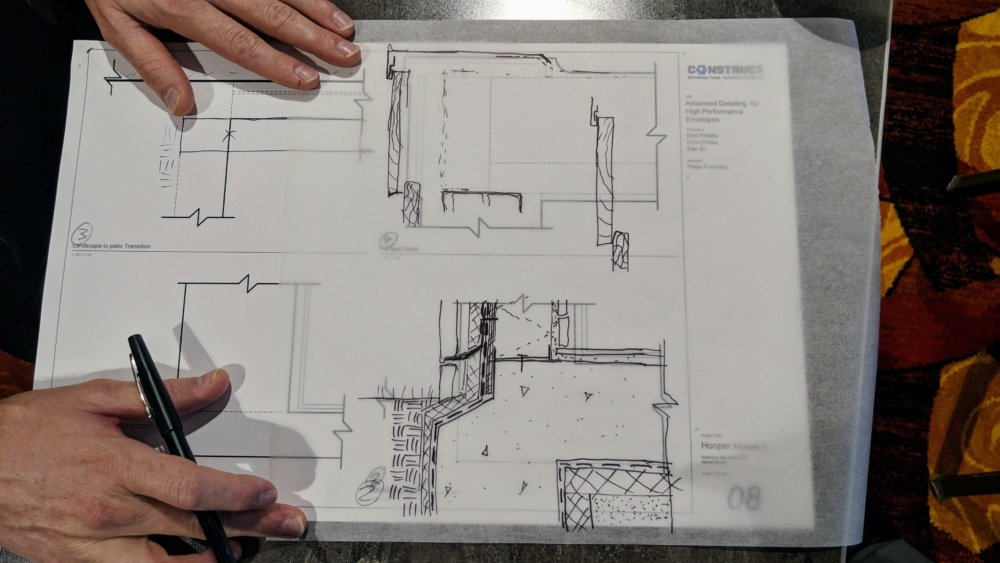 Facades+ Los Angeles, taking place on November 14 & 15, is a two-day conference hosted annually by The Architect's Newspaper that highlights the region's most prestigious projects and advancements in facade...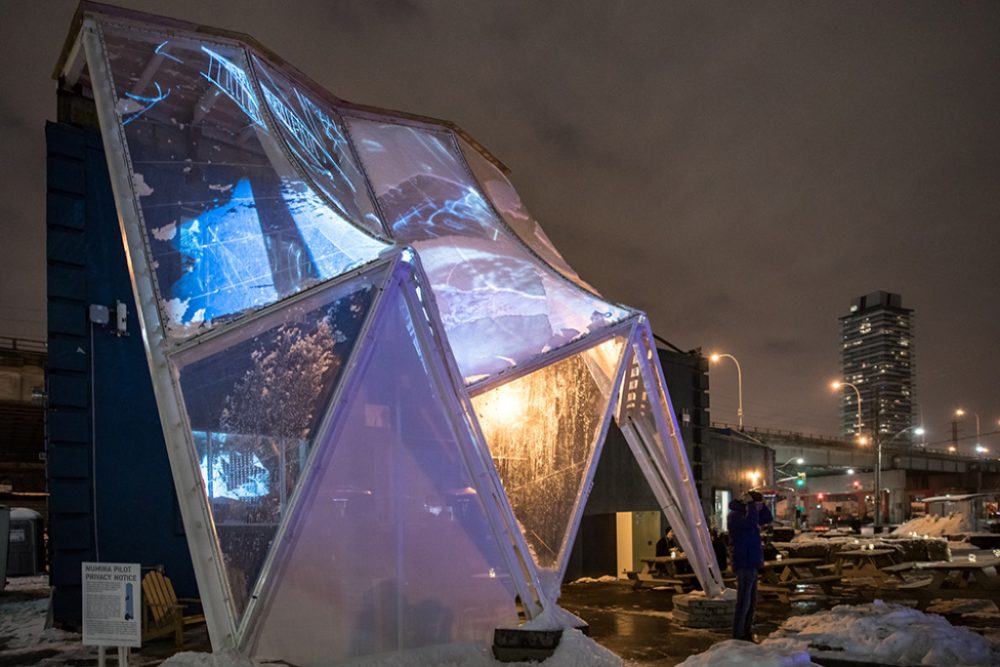 Toronto is known for many great things. Its weather isn't one of them. For the city's architecture the question is: how can public, urban space be usable and comfortable throughout the year? The architecture collective PARTISANS thinks it might have an answer....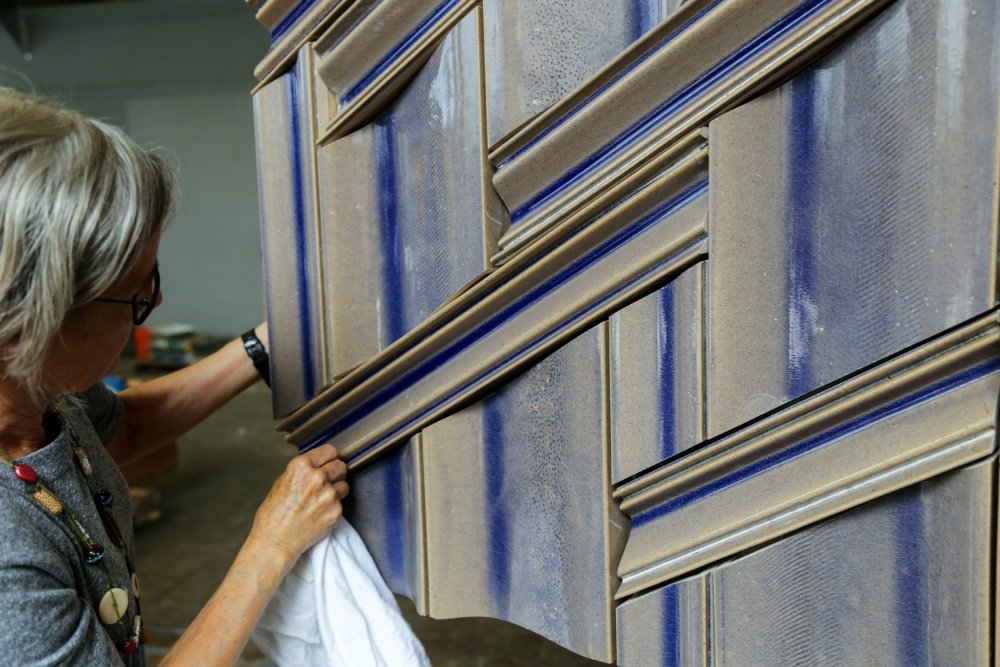 Now in its fourth consecutive year, the Architectural Ceramic Assemblies Workshop (ACAW) has reached a new level of maturity. The annual conference, hosted...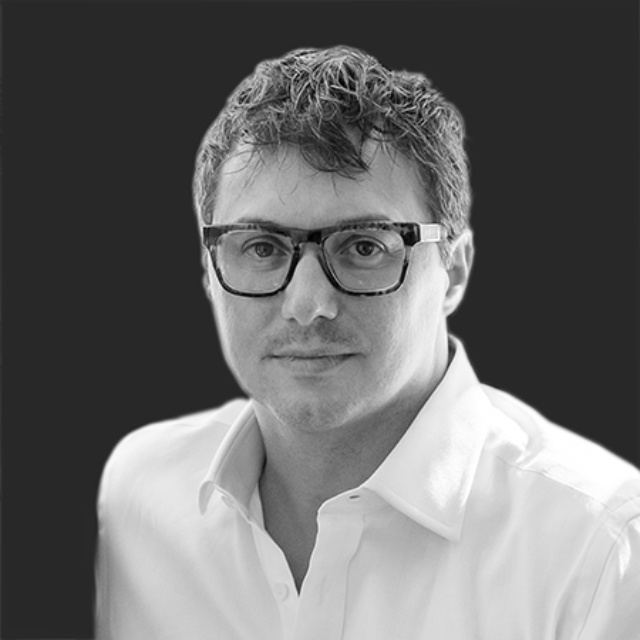 On September 27, The Architect's Newspaper is returning to the Great Lakes for the sixth time to host Facades+ Chicago. The city is no stranger to architectural innovation, pioneering steel-frame construction, and the curtain walled skyscraper. The conference is, in...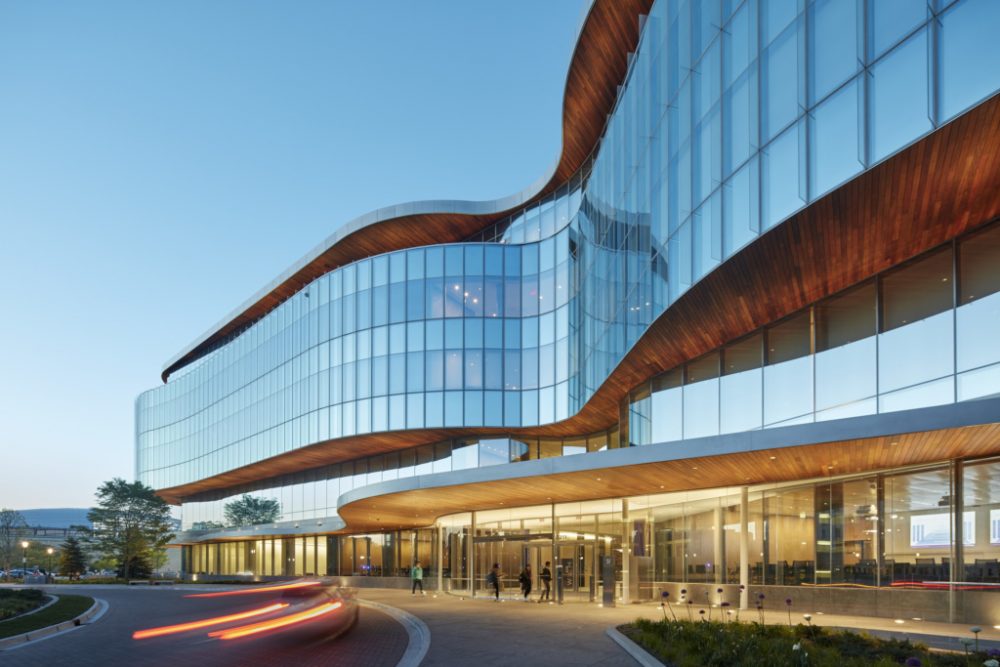 On October 11, The Architect's Newspaper is bringing Facades+ to Toronto for the first time to discuss the architectural trends and technology reshaping the city and region. Toronto's KPMB, an architectural practice with a global reach, is co-chairing the conference....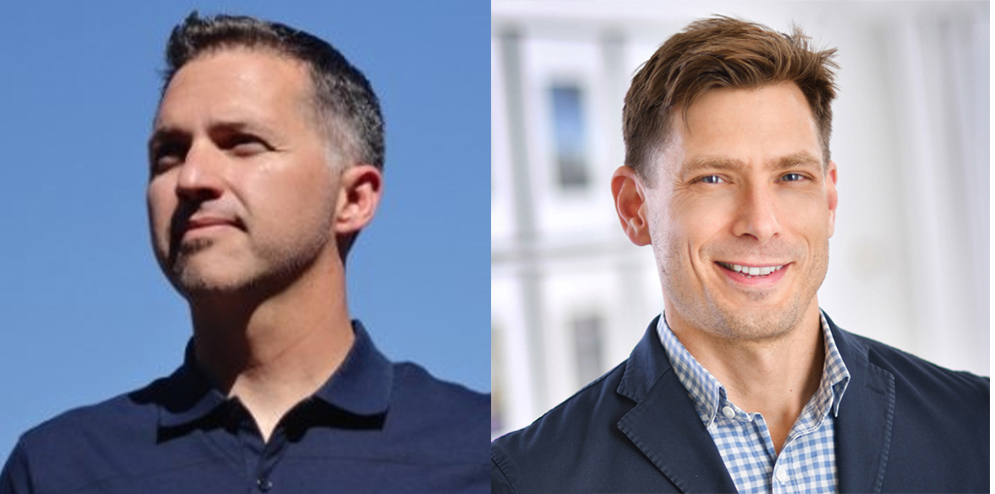 On July 24, The Architect's Newspaper is bringing Facades+ to Minneapolis for the first time to discuss facade trends within the city and beyond. Panels for the conference will highlight the recently completed Allianz Field stadium, perspectives on curtainwall systems...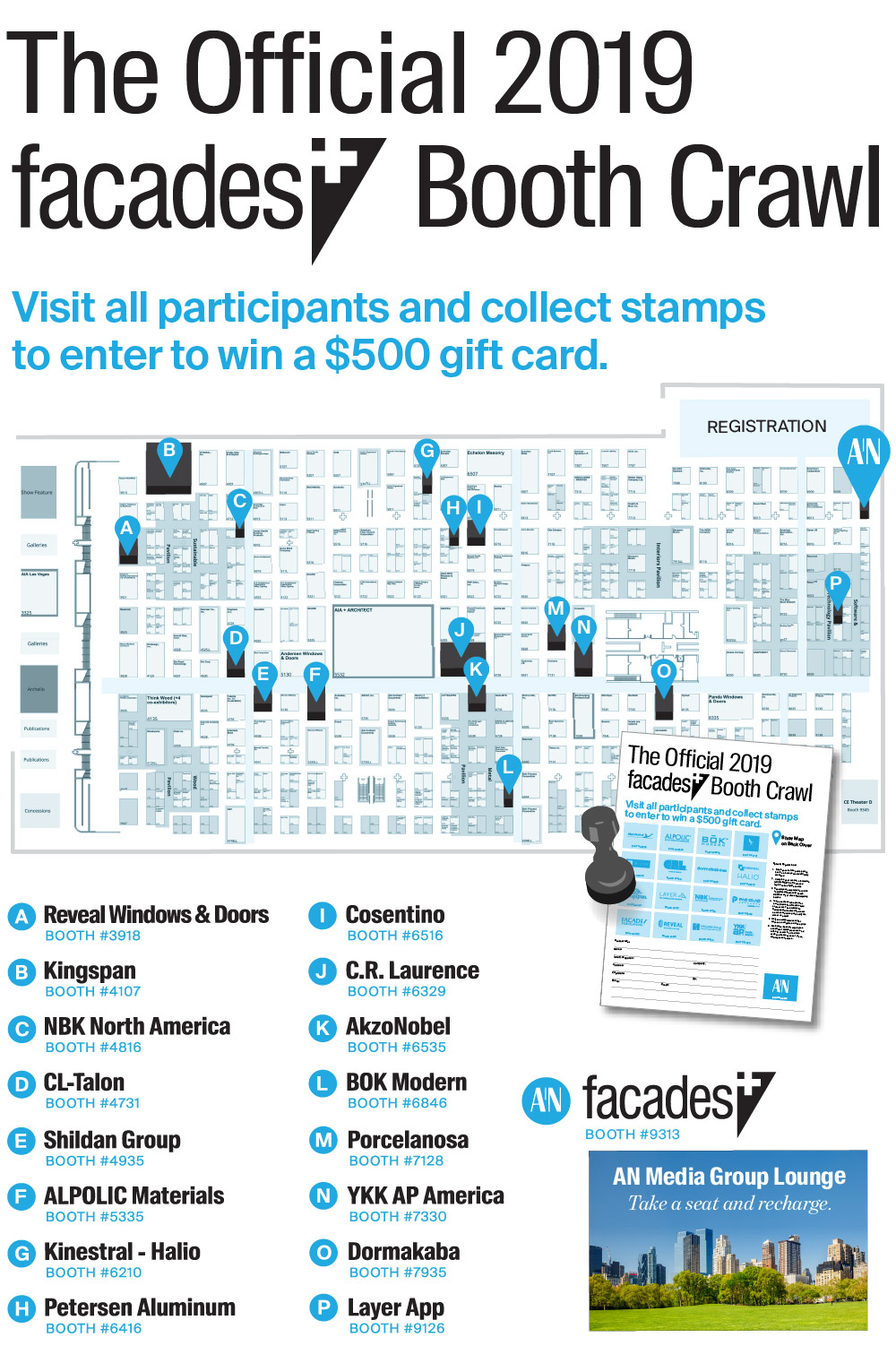 At this year's AIA Convention in Las Vegas, The Architect's Newspaper has organized a booth crawl on June 6 & 7 with our longstanding Facades+ sponsors. Stop by A'19 Booth #9313 (highlighted above) to get your official map and stamp card for a chance to win a $500...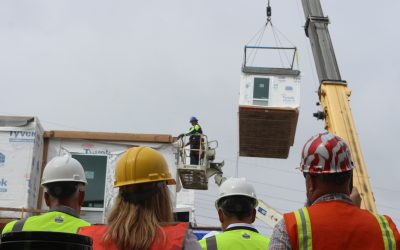 Home2Suites, a subsidiary of Hilton, is currently constructing the brand's first modular construction hotel. On August 15, executives from Hilton, Southern Hospitality Services, and Ashlar Development began construction of the project adjacent to San Francisco's...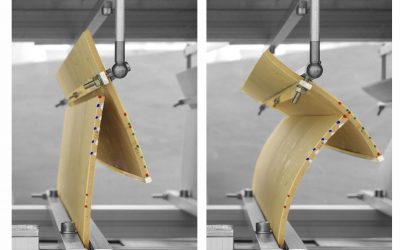 Chiara Vailati, a doctoral student at ETH Zurich's Institute for Building Materials, has developed an adaptive shading system that functions without sensors or motors. The shading system is composed of multiple pairs of parallel wooden planks which open and close...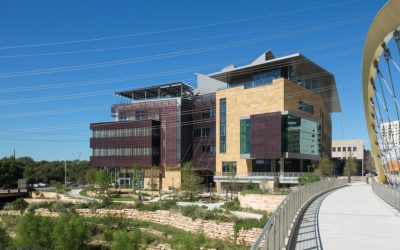 In October 2017, the Lake|Flato and Shepley Bulfinch designed Austin Central Library opened to the public. The $125 million library is clad in tan, Leuders limestone, gray metal siding, and corrugated, perforated and anodized aluminum panels manufactured by Lorin...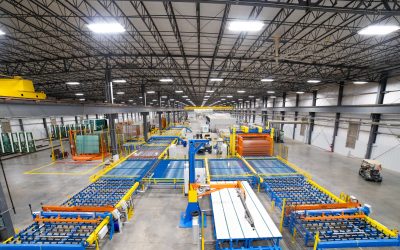 On August 16th, manufacturer Vitro Architectural Glass began production of its super-sized energy efficient glass panels. The production of these increasingly large panels rely on Vitro's new $55 million...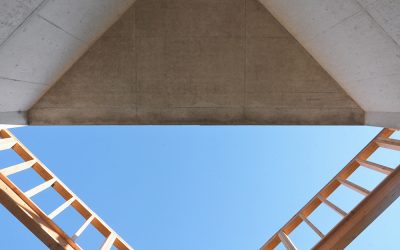 In July 2018, Collective-LOK (CLOK) unveiled their Roche/Dinkeloo Double, a temporary installation located below a cantilevered section of UMass Amherst's Fine Arts...
In 2018, San Francisco-based software company Monograph launched its project-planning platform, Dashboard for Architects. The objective of the platform is to shift the myriad planning tools used by architects to a singular and cohesive application. The Dashboard for...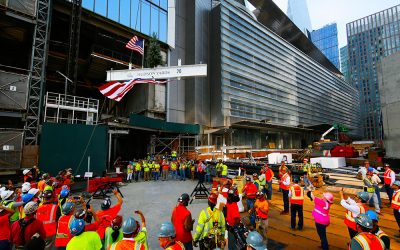 On July 17th, Kohn Pedersen Fox Associates' 30 Hudson Yards topped out at just below 1,300 feet. The project broke ground in 2012 and has been steadily rising for half a decade towards its summit. A cantilevered...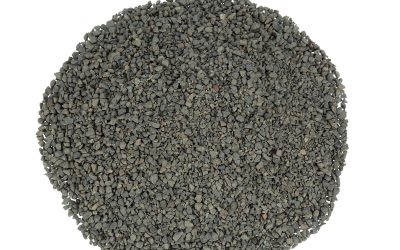 In June, 3M's Industrial Mineral Products Division launched a smog-reducing granules product that can be applied to asphalt shingles and a wide range of roofing materials. Through the incorporation of a UV-activated photocatalytic coating layer, 3M's smog-reducing...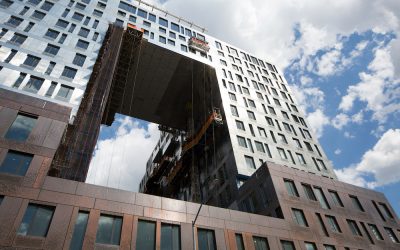 On June 22nd, the Copper Development Association and the Canadian Copper & Brass Development Association awarded 15 buildings the North American Copper in Architecture Award. Ranging from SHoP's dual copper-clad skyscrapers bordering the East River to the dome...