Morning Forum 4 AIA HSW CEUs
SYMPOSIUM + Methods+Materials Sponsor Gallery
Attend a full day of stimulating presentations and panels that examines the fast-paced evolution of facade technology.
Address new perspectives on building skins, and explores innovative, sustainable design practices.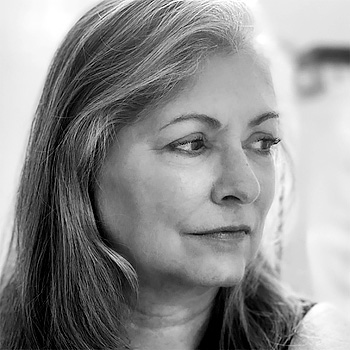 Diana Darling
Publisher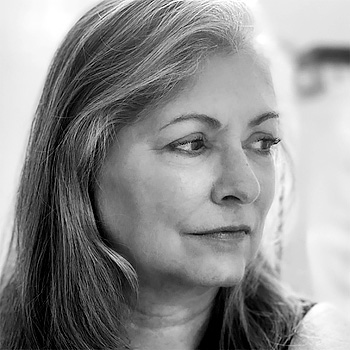 Diana Darling
Darling is CEO and cofounder of The Architect's Newspaper, celebrating its 12th year. The A|N media company consists of print and digital publications covering architecture and design news, as well as the Facades+ conferences. As A|N's publisher, Darling won the AIA National Collaboration Award, Grassroots Preservation Award, and ASLA NY's President's Award. She began her publishing career as director of print production for The Gap's European markets. She holds a BS from The University of Texas at Austin.
Zhanina Boyadzhieva
Designer + Business Development
CO-CHAIR
Zhanina Boyadzhieva
Zhanina Boyadzhieva, originally from Bulgaria, received her M.Arch from the Harvard Graduate School of Design and a B.A. from Mount Holyoke College. She joined Leers Weinzapfel Associates in 2014 and has worked on variety of academic and infrastructure projects including the Condorcet Campus Competition (Paris), the John W. Olver Design Building at UMass Amherst, and, currently, the Harvard Allston Energy Facility Plant. In 2017, Boyadzhieva co-founded the Girl UNinterrupted research initiative, for which she was awarded the BWAF Tribune Award 2019. She has taught at Boston Architectural College and has been a guest critic at Harvard GSD, Northeastern University, Wentworth Institute of Technology, and Kuwait University. She is also an avid world traveler and an occasional writer whose work has been published by TEDx Bulgaria, Architect Magazine, Metropolis, and ArchNewsNow.
Kevin Bell
Associate
CO-CHAIR
Kevin Bell
Kevin Bell is an Associate with Leers Weinzapfel Associates, whose work lies at the intersection of architecture, urban design, and infrastructure. Bell has exceptional technical and building construction comprehension from very early programming through construction. He most recently led the design of the technically complex Middlesex Community College Academic Arts Center in Lowell, MA and a theater addition to the West End House Boys & Girls Club in Allston, MA. Kevin is currently working on the Dana Hall renovation for Dartmouth College, in construction now. Within the firm, Bell leads the technology integration process; helping to guide the firm's digital direction and leads frequent studio discussions and instruction. He has been a guest critic at several area architecture schools and recently co-authored articles in Building Design + Construction Magazine and School Construction News Magazine.
Height & Incisions | Delving into the Details of One Dalton
This panel will bridge perspectives of the architect, engineer and developer of One Dalton to delve into the design and construction of the future tallest residential building in downtown Boston.
Henry N. Cobb
Founding Partner
Special Video Appearance
Henry N. Cobb
Henry N. Cobb, a founding partner of Pei Cobb Freed & Partners, is lead designer of One Dalton. His practice has embraced a wide variety of building types around the world, including the John Hancock Tower and John Joseph Moakley U.S. Courthouse in Boston, Harvard Center for Government and International Studies, and the Portland Museum of Art in Maine. Current works in progress include the Century Plaza residential towers in Los Angeles and the International African American Museum in Charleston, South Carolina.
Roy G. Barris
Associate Partner
Roy G. Barris
Roy G. Barris AIA, has over thirty years of experience in the design of large-scale buildings in the U.S., Europe, and Asia. He worked closely with Henry N. Cobb on the design of One Dalton: Four Seasons Hotel and Private Residences in Boston's Back Bay, along with the adjacent 30 Dalton residential tower and Belvidere Park at the towers' base. Mr. Barris's projects currently in construction include twin residential towers at the $2B Century Plaza development in Los Angeles and the 13,000-employee India headquarters campus of a global financial company. Other recent works in which he has played a key design role are office buildings in Washington DC, including LEED-Platinum 1000 Connecticut Avenue, and residential towers in Taipei and Manila. Prior to joining PCF&P, Barris worked at the studios of Eric Owen Moss, Cesar Pelli, Richard Meier, and Moshe Safde. He received his master in architecture from Yale University.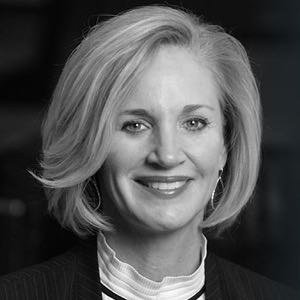 Deborah Collins
Sales Director
Four Seasons Private Residences One Dalton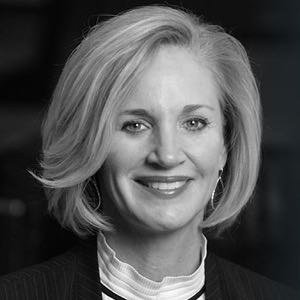 Deborah Collins
Debbie Collins is the director of sales and marketing for the Four Seasons Private Residences One Dalton Street, Boston which is a Carpenter and Company development. Collins provides a unique experience and perspective on the creation and operation of new development marking and on-site sales strategy, process and procedures for new luxury residential developments from inception thru sell out and closing. Her past projects with Millennium Partners include The Ritz-Carlton Private Residences, One Charles and Millennium Place.
Closing Remarks, Diana Darling | The Architect's Newspaper
Complimentary Lunch for Registered Workshop Attendees
*Schedule and speakers subject to change