THE PREMIER CONFERENCE ON
HIGH-PERFORMANCE BUILDING ENCLOSURES
---
March 1, 2019
At the Omni Dallas Hotel
Join Us in Dallas
The program includes three sessions covering issues unique to the region, including innovative building skins, high performance facades, and the future face of Dallas. These well-rounded, expert dialogues will inform and inspire.
The Facades+ conference series is a robust dialogue encompassing all things building skin—bridging the profession, industry, academia, operations, and ownership. We've distilled the best of the Facades+ 2-day event into a quick-take morning forum with a strong local flair. Facades+AM is coming to Dallas this March.
Earn 4 AIA HSW Credits
Remain registered to practice
with continuing education credits
Attendees Include
AIA Members
Architects
Architecture Students and Faculty
Building Envelope Specialists
Construction Professionals
Developers
Engineers
Manufacturers
Materials Specialists
Lauren Cadieux
Associate
Lauren Cadieux
Lauren Cadieux, AIA is an artist and architect who has been practicing for nine years in Dallas and internationally. Her design practice has bridged the scale of aviation, hospitality and interactive art installations. The thread tying these together is a focus on the human experience – combining culture and tradition with the understanding and manipulation of physiological and emotional experience in space and time. Lauren enjoys working with clients, consultants and artists to explore scale, color, light, form and intersections of material properties in and out of the tradition of architecture.
Michael Friebele
Associate
Michael Friebele
Throughout his nine years of experience, Michael Friebele has channeled his professional and personal background as a critical medium throughout his work in architectural design, involvement in the community, journalism, and human centered design through the academic realm. An Associate with CallisonRTKL, Friebele's work focuses on connective fabric of context and culture a means of informing design work at a wide range of scale. His work has been recognized with numerous honors, including the 2017 Associate Award from the American Institute of Architects and the 2016 Associate of the Year from AIA Dallas. In addition to his design work, He is a contributor to The Architects Newspaper and Texas Architect and currently serves as an adjunct faculty member within the Masters of Arts in Design and Innovation (MADI) program at Southern Methodist University.
Program
The rapidly developing technology of high-performance facades has emerged as the key to building integration, and central to the realization of resilient buildings and a sustainable built environment. The building skin combines attributes of appearance and performance like nothing else in architecture. There is much to discuss. We invite you to join the conversation as we bring this forum to Dallas, TX.
Registration and Breakfast
Kourtny Garrett
President & CEO
Kourtny Garrett
Appointed President and CEO of Dallas, Inc., in January 2017, Garrett has held various roles with the organization since 2002. In 2010, she joined the Board of Directors of the International Downtown Association (IDA), an organization representing urban centers across the globe, where she serves as a member of IDA's National Legislative Task Force and the IDA Top Issues Council. She is also a German Marshall Fellow, and serves on the Board of Directors for The Arts Community Alliance, the Dallas Regional Chamber, McKinney Avenue Transit Authority, Dallas Heritage Village, and Children's Medical Center. She is a member of the 2008-2009 class of the Dallas Regional Chamber's Leadership Dallas program. In 2009, Garrett was named to the Dallas Business Journal's list of "40 Under Forty" local leaders. She has also been named to D CEO's "Dallas 500: The Most Powerful Business Leaders in Dallas-Fort Worth" for the last three years.
Michelle Estes
Regional Architectural Manager
Michelle Estes
As the regional architectural manager for South Central Texas, Michelle Estes markets Vitro Glass products to architects and glazing contractors in Houston, Austin and San Antonio and helps manage the glass selection process. Estes, who holds a Bachelor of Science degree in marketing from Kansas State University, previously was an architectural sales representative for Masco Coatings Group, and she spent 19 years at PPG Paints as the South Central Texas Architectural Representative.
Residential Facades | Increasing the Design Standard of Living
Enhancing our everyday structures into elevated spatial experiences through a rich palette of cladding materials and planning strategies. This panel analyzes mixed income, medium-sized developments, to small single-family residences of high-style making uncommon use of common materials.

Kate Aoki
Associate
MODERATOR
Kate Aoki
Kate Aoki, AIA, is an Associate with DSGN Associates in Dallas, Texas. Kate's project experience ranges from retail to multi-family to cultural, and her work with community- based projects allows her to explore the intersections between the design process and community needs. With degrees in both textile design and architecture, Kate is highly focused on how the smallest details in design can have the greatest impact on those who will inhabit built spaces. Kate is a member of the Board of Directors for the Dallas Architecture Forum, where she has been building a new outreach initiative for young professionals and those outside of the architecture profession.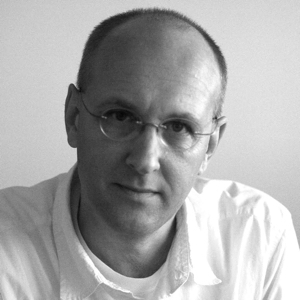 Russell Buchanan
Founder & Principal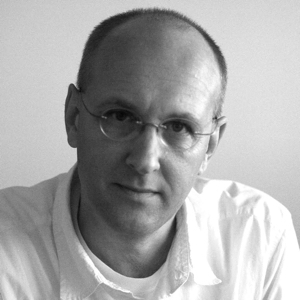 Russell Norton Buchanan
Russell Buchanan's work represents a wide range of project types including institutional, cultural, municipal, adaptive reuse, multi-family, historic preservation, commercial, mixed-use, and residential. In addition to practicing architecture, Buchanan designs furniture, creates artworks and teaches as an Adjunct Professor at The University of Texas at Arlington. He is a founding member of the Dallas Architecture Forum and served on its Board of Directors. In 2014, Buchanan was elevated to the American Institute of Architects College of Fellows.
Dan Shipley
FAIA
Dan Shipley
A native Texan, Dan graduated from the University of Texas at Austin School of Architecture in 1979.
After arriving in Dallas in 1980 Dan worked for Thomas & Booziotis Architects and HKS before founding Shipley Architects. The five-person firm works on a wide range of project types including residential, commercial, public, and educational work. The firm is also engaged in selected design-build projects.
Shipley Architects strives to make memorable and compelling places by understanding the unique constraints of every project.
Diane Cheatham
President
Diane Cheatham
Diane Cheatham received a Bachelor of Business Administration with a major in Accounting from North Texas State University. Cheatham commenced a career as a developer and constructor of innovative, modern, and sustainable infill projects throughout Dallas. Working with top-flight architects, she has developed and constructed 22 infill projects, including master-planned communities, townhomes, multi-family complexes, and single-family homes, often in areas that have been overlooked or avoided by more conventional, risk-averse developers. She was among the first developers to aggressively build upscale, modern infill projects in the 1980s in Uptown (still considered an edgy, risky area then) and her Urban Reserve development has been widely recognized by the AIA, ASLA, NCTCOG, and many others as a paradigm of sustainable, innovative single-family development. Cheatham is currently developing Urban Commons, a mixed-income, sustainable and modern single-family neighborhood in north Dallas, with the specific goal of bringing good architecture and quality construction to middle-income homebuyers. Her projects have won 30 awards for design and planning and she was named an Honorary Member of AIA Dallas in 2007. She is a long-time supporter of organizations committed to a better urban environment, including Habitat for Humanity, the Dallas Architecture Forum, the Shared Housing Center and others, and she serves on the UT Austin School of Architecture Advisory Council.
Extra Credit Lunch & Learn After Facades+AM
1. Understanding Perimeter Fire Barrier Systems in the Modern Age: Maintaining Integrity in Today's Complex Backpan Designs
Today's high performance building enclosures demand high performance fire protection! Backpan designs create unique challenges that make UL test coverage even more critical! Fully understanding the role and value of perimeter fire barrier systems for backpans in today's ever changing and complex designs cannot be overstated.. As the industry changes almost on a monthly basis, understanding how to maintain the integrity of a non-rated curtain wall system for up to 4 hours is critical in the design phase to eliminate costly changes, delays, and compromised life safety requirements during construction. Key topics are outlined below and will be discussed in detail incorporating PowerPoint & video.
Learning Objectives:
Evolution of code requirements for consistency
Importance of UL testing for backpan designs

Understanding ASTM E2307 and the ISMA
Why UL?

Understanding the complexity of backpan designs
Common misconceptions about steel backpans
Eric Lacroix
Director of Strategic Accounts
Eric Lacroix
Eric Lacroix in consistently recognized throughout the design community and construction industry for his firestop expertise, especially in terms curtain wall perimeter fire barrier systems where he is considered the "Industry Specialist". Eric has over 20 years of real world experience serving as an invaluable resource on many of largest, most complex high profile projects around the world. He works closely with inspectors, glazing contractors, and curtain wall consultants as a trusted advisor during the design, fabrication, construction and installation of a wide range of curtain wall projects.Eric's wealth of knowledge and experience ensures the project stays on budget and gets done right the first time. He continuously adds value throughout the process, from conception to construction, to close out. Prior to his role as Director of Strategic Accounts, Eric was the STI Firestop Regional Manager, covering the Southeastern United States, Latin America, the Caribbean, South America, and Mexico.
2. The High-Performance Benefits of Laminated Glass
This presentation discusses the architectural applications for laminated glass and its many inherent and sometimes overlooked, benefits. It also reviews how high-performance PVB interlayer solutions utilized in laminated glass can provide enhanced strength, hurricane/storm protection, advanced acoustic performance and impart bold, dynamic expressions of color and opacity as well. Laminated glass is a high-performance material which allows designers to create secure, comfortable and vivid glazing assemblies for their most innovative projects.
OBJECTIVES:
Insight to the performance benefits of laminated versus non-laminated glass for safety and security applications.
Understand how laminated glass reduces sound transmission.
Learn why high performance laminated glass is increasingly being used for structural applications.
Recognize the benefits of laminated glass during hurricanes/storms.
Understand how colored PVB enables architects and designers to realize their boldest designs.
Michael Ondrus
Architectural Market Manager
Michael Ondrus
Michael Ondrus is Eastman's Architectural Market Manager, Advanced Interlayers for Laminated Glass in the Americas. He works with architects, specifiers, engineers, consultants and designers as well as laminating customers, providing advanced yet practical interlayer solutions for laminated glass that meet project-specific performance and aesthetic needs for exterior and interior applications. Michael has over 25 years of glass industry marketing and technical experience at the float glass, interlayer, specialty fabricator and processing levels.
3. Daylighting Challenges: Advances in Smart-Tinting Glass Technologies
This AIA-approved course explores the benefits of daylighting, the obstacles to achieving a truly daylit space, daylighting management strategies, and the latest technologies making it possible to achieve the daylighting for which a building has been designed while still meeting increasingly stringent energy efficiency and sustainability standards.
OBJECTIVES:
Understand the human productivity, wellness, and energy benefits associated with daylighting, and how building codes and rating systems have responded.
Explain the challenges to optimizing daylight in the built environment.
Recognize the opportunities and limitations afforded by the currently available devices & solutions for mitigating glare and reducing solar heat gain.
Explain the newest technological advantages in smart-tinting glass and its ability to optimize daylighting and color rendering while achieving maximum energy efficiency.
Jeffery Glick
Vice President of Sales
Jeffery Glick
Jeffery Glick has been championing daylighting solutions for nearly two decades. He regularly speaks on how technologies that optimize daylighting are increasingly gaining importance in commercial architecture. With dozens of automated window management projects under his belt, he is now charged with building and leading Halio North America's sales team.
Halio North America is the exclusive sales and service provider of Halio smart-tinting glass. The company is a joint venture between Kinestral Technologies, Inc., developer and manufacturer of Halio smart-tinting glass, and AGC, Inc., the world's largest glass manufacturer.
Sign up for the Extra Credit Lunch & Learn
LU eligible: Up to 4 CEU credits.
Only $40 including lunch.
*Schedule and speakers subject to change
Combo
Symposium + Lunch and Learn
Facades+ Cancellation, Postponement, Substitution Policy and Terms Full registration amount returned if canceled before 11:59 pm EST November 7, 2018. A|N will retain 10% of registration cost on any cancellations from November 7, 2018 through 11:59 pm EST December 6, 2018. There will be no refunds for cancellations after 11:59 pm EST December 6th, 2018. We encourage you to transfer your registration to a colleague instead of canceling.
FORUM LOCATION
Trinity Ballroom
Omni Dallas Hotel
555 S Lamar
Dallas, TX 75202
To receive discounted parking, be sure to say you are with The Architects Newspaper's Facades Conference when you leave your car with the valet at the garage.
HOTEL
Omni Dallas Hotel
555 S Lamar
Dallas, TX 75202
214-744-6664
Single or Double rate: $199/night plus tax & incidentals.
Cutoff date for special rate is February 8, 2019.
Reserve online or call the hotel directly and reference Facades+ and The Architect's Newspaper special rate.
FAQs
Will I receive confirmation of my registration?
Yes, once we have processed your registration and payment, you will get an email confirmation detailing your registration.
Do I need to bring my registration confirmation to the conference?
Yes, it's always a good idea.
What do I need to bring if I registered as a Student?
Bring a current student ID card with your photo and present it when checking in.
When do I get my badge and/or event tickets?
Badges will be provided at check-in at the site on the day of the event.
Exhibitor Logistics
Please do not send oversize packages or crates. This is a tabletop show, not a booth, and there is ltd. storage space at the venue. Please get approval ahead of time for anything oversized or the packages may be refused.
Contact Shabnam Zia for Shipping Address and Logistics.
Photo Gallery
Photos from our Symposium at Facades+ NY
Sign up for Information on the Program & Sponsorships