THE PREMIER CONFERENCE ON
HIGH-PERFORMANCE BUILDING ENCLOSURES
---
July 24, 2019
at the Hilton Minneapolis
Join Us in Minneapolis
The program includes three sessions covering issues unique to the region, including innovative building skins, high performance facades, and the future face of Minneapolis. These well-rounded, expert dialogues will inform and inspire.
The Facades+ conference series is a robust dialogue encompassing all things building skin—bridging the profession, industry, academia, operations, and ownership. We've distilled the best of the Facades+ 2-day event into a quick-take morning forum with a strong local flair. Facades+AM returns to Minneapolis this July 24.
Earn 4 AIA HSW Credits
Remain registered to practice
with continuing education credits
Attendees Include
AIA Members
Architects
Architecture Students and Faculty
Building Envelope Specialists
Construction Professionals
Developers
Engineers
Manufacturers
Materials Specialists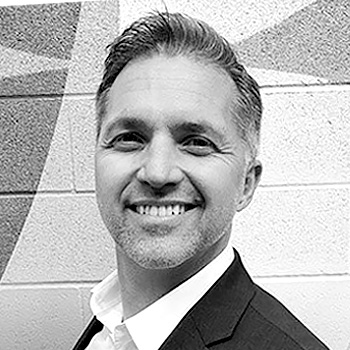 Will Babbington
Principal | Facade Design Director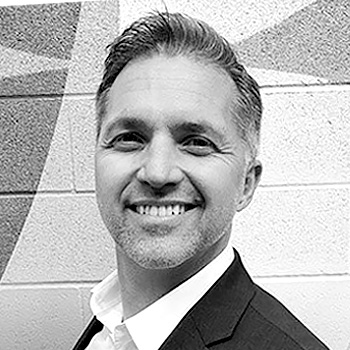 Will Babbington
Will is a Principal and Façade Design Director at Studio NYL. As both architect and engineer; he has designed, realized, written, and presented on award-winning and high performance enclosures around the country and world.
Will is also an active member in numerous professional organizations such as the American Institute of Architects, an AIA National representative on ASHRAE's 90.1 envelope subcommittee, Building Enclosure Technology and Environment Council, and ASTM where he is a voting member on the E06 Performance of Buildings Committee. He is also the National Vice Chair of the Building Enclosure Council (BEC).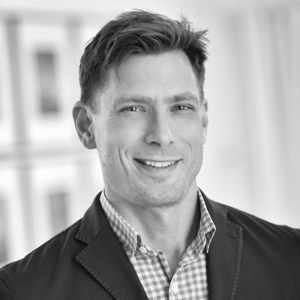 Joe Simma
Senior Associate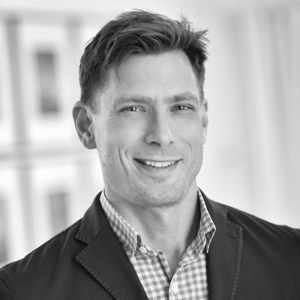 Joe Simma
Joe Simma is a Senior Associate with Alliiance and has focused his career on technical design excellence for complex public, higher education, and aviation projects – where he relishes the challenge of integrating disciplines, systems, and concepts to bring clarity to complexity. With 15 years of wide-ranging project experience he has developed an expertise for high-performance envelope design and creatively solving constructability issues. Within the firm Joe oversees envelope design and quality reviews, promotes analytical tools for building performance, and helps guide the firm's digital direction and BIM efforts. He received his MArch from Columbia University.
Program
The rapidly developing technology of high-performance facades has emerged as the key to building integration, and central to the realization of resilient buildings and a sustainable built environment. The building skin combines attributes of appearance and performance like nothing else in architecture. There is much to discuss. We invite you to join the conversation as we bring this forum to Minneapolis.
Registration and Breakfast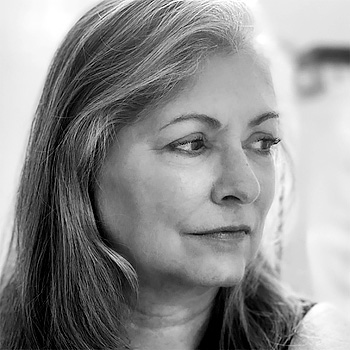 Diana Darling
Publisher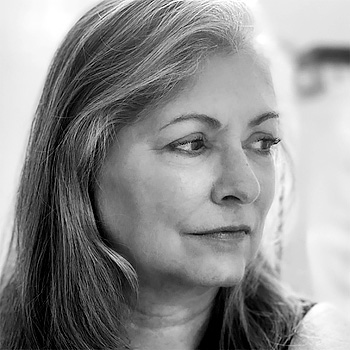 Diana Darling
Darling is CEO and cofounder of The Architect's Newspaper, celebrating its 12th year. The A|N media company consists of print and digital publications covering architecture and design news, as well as the Facades+ conferences. As A|N's publisher, Darling won the AIA National Collaboration Award, Grassroots Preservation Award, and ASLA NY's President's Award. She began her publishing career as director of print production for The Gap's European markets. She holds a BS from The University of Texas at Austin.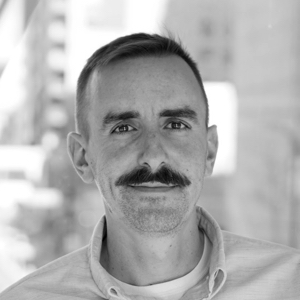 Peter Crandall
Senior City Planner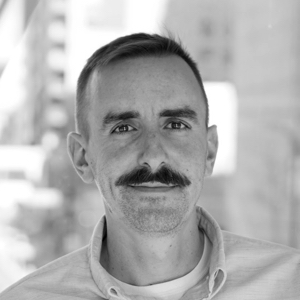 Peter Crandall
Peter Crandall is a Senior City Planner with the City of Minneapolis Community Planning and Economic Development Department. An architect by training, his project experience includes design review and entitlements for numerous mixed-use infill development projects in Minneapolis, as well as regulatory reform for design-related policy including helping to implement Minneapolis's first accessory dwelling unit ordinance. In addition to his professional practice, Peter serves on the board of the Minnesota chapter of Docomomo US, a non-profit organization that works to document and conserve buildings and landscapes of the modern movement.
Northern Enclosure: Climate-Driven Strategies for High-Performing Facades
The growing demand for high-performance enclosure systems is a driving force for innovative facade solutions. Through the data-driven investigation of geography, materials, and energy usage, these leading building science practitioners guide projects towards sustainable solutions.
Moderator: Joe Simma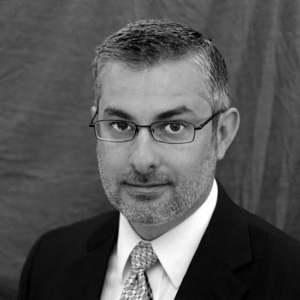 Lee Durston
Principal, Senior Building Science Consultant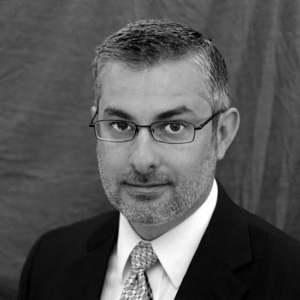 Lee Durston
Lee Durston is a Principal, Sr. Building Science Consultant with the Building Specialty Services division of Morrison Hershfield. Lee has over 17 years of building science experience over a variety of project types including military, mid-rise, high-rise, natatoriums, government, multi-family residential, and sporting venues. Lee performs holistic building envelope consulting and commissioning as well as forensic investigations using his skills in science and engineering to define, analyze, and remediate problems or failures in the building enclosure. Lee provides training for industry professionals, contractors, architects, developers, Navy Facilities Command (NAVFAC) and the US Army Corps of Engineers (USACE) on topics including Buildings Science, Infrared Thermography, and Air Barrier Design, Construction & Testing. He has served on the US Department of Defense High Performance Building Envelope Task Force and is a contributing editor for the USACE Air Leakage Testing Protocol.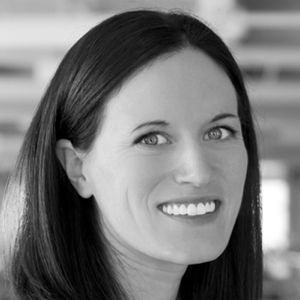 Andrea Love
Principal, Director of Building Science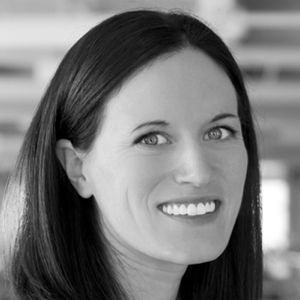 Andrea Love
As Director of Building Science at Payette, Love works across all projects to improve building performance. She was the Principal Investigator for the AIA Upjohn Grant on thermal bridging, and is a Lecturer at MIT Architecture. Love is a licensed architect with a BArch from Carnegie Mellon, and Masters in Building Technology from MIT and received the Tucker-Voss Award. She is a member of the COTE Advisory Group, and chairs the 2030 Working Group.

Our workshops feature an intimate class size and hands-on learning to create an environment conductive to innovation and creative problem-solving.
Understanding Perimeter Fire Barrier Systems in the Modern Age: Maintaining Integrity in Today's Complex Designs
Instructor: Eric Lacroix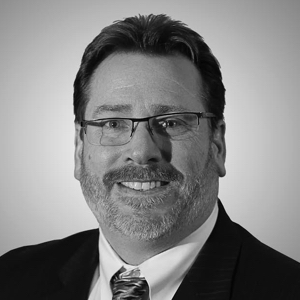 Eric Lacroix
Eric Lacroix in consistently recognized throughout the design community and construction industry for his firestop expertise, especially in terms curtain wall perimeter fire barrier systems where he is considered the "Industry Specialist". Eric has over 20 years of real world experience serving as an invaluable resource on many of largest, most complex high profile projects around the world. He works closely with inspectors, glazing contractors, and curtain wall consultants as a trusted advisor during the design, fabrication, construction and installation of a wide range of curtain wall projects.Eric's wealth of knowledge and experience ensures the project stays on budget and gets done right the first time. He continuously adds value throughout the process, from conception to construction, to close out. Prior to his role as Director of Strategic Accounts, Eric was the STI Firestop Regional Manager, covering the Southeastern United States, Latin America, the Caribbean, South America, and Mexico.
Fully understanding the role and value of perimeter fire barrier systems in today's ever changing and complex designs cannot be overstated. Small panel sizes, flush sill heights, curved and angled designs, exposed anchors, and steel backpan designs have made a difficult situation even more critical. As the industry changes almost on a monthly basis, understanding how to maintain the integrity of a non-rated curtain wall system for up to 4 hours is critical in the design phase to eliminate costly changes, delays, and compromised life safety requirements during construction.Key topics covering codes, new ASTM testing requirements, the growing concern for "connection protection", and an in depth review of the 4 most common issues during construction will be discussed in detail incorporating PowerPoint & video.
Topics for Discussion:
Welcome
Understanding new code requirements
Importance of UL testing for perimeter fire barrier systems
Designing for success:
Key design points on standard aluminum frame designs
Understanding the complexity of unitized backpan designs
High-Performance Architectural Coating Systems for Coil and Extrusion Products
Instructor: Isabel Bartig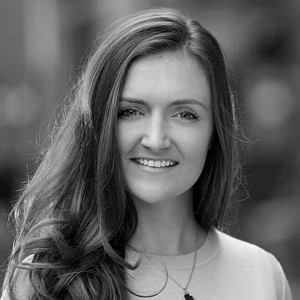 Isabel Bartig
Over the last 6 years, Isabel Bartig has developed expertise in high-performance 70% PVDF coating systems for building exteriors. As a member of the Sherwin-Williams Coil Coatings team (formerly Valspar), Isabel helps architects specify the perfect color and coating system to bring their vision to life.
This course provides an overview of coil and extrusion building product applications, an introduction to high-performance coating systems for metal building products, and the industry standards and specifications that architects need to know to specify the appropriate coating system for their project.
OBJECTIVES:
Understand the differences between the coil and extrusion applications, coating and manufacturing processes.
Identify coatings components and their role in the coating system.
Identify industry standards relative to the performance requirements of coatings for metal building components.
Understand AAMA specifications and specify the best coating for a metal building component or project.
Combo
Symposium + Lunch and Learn
Facades+ Cancellation, Postponement, Substitution Policy and Terms Full registration amount returned if canceled before 11:59 pm EST November 7, 2018. A|N will retain 10% of registration cost on any cancellations from November 7, 2018 through 11:59 pm EST December 6, 2018. There will be no refunds for cancellations after 11:59 pm EST December 6th, 2018. We encourage you to transfer your registration to a colleague instead of canceling.
Subscribe for free!
Get notified on our upcoming conferences and news.
1001 Marquette Avenue South, Minneapolis, MN 55403, United States
HOTEL
Hilton Minneapolis
1001 Marquette Avenue
Minneapolis, MN 55403
888-933-5363
Single, double rate: $225 plus tax & incidentals.
Triple rate: $245 plus tax & incidentals.
Cutoff date for special rate is July 2, 2019.
Reserve online or identify yourself as a member of The Architect's Newspaper –Facades+ Symposium & Expo and use Group Code FAC.
FAQs
Will I receive confirmation of my registration?
Yes, once we have processed your registration and payment, you will get an email confirmation detailing your registration.
Do I need to bring my registration confirmation to the conference?
Yes, it's always a good idea.
What do I need to bring if I registered as a Student?
Bring a current student ID card with your photo and present it when checking in.
When do I get my badge and/or event tickets?
Badges will be provided at check-in at the site on the day of the event.
Exhibitor Logistics
Please do not send oversize packages or crates. This is a tabletop show, not a booth, and there is ltd. storage space at the venue. Please get approval ahead of time for anything oversized or the packages may be refused.
Contact Shabnam Zia for Shipping Address and Logistics.
Photo Gallery
Photos from our Symposium at Facades+ NY
Sign up for Information on the Program & Sponsorships