The Smith Campus Center, originally titled Holyoke Center, was designed by Harvard GSD dean Josep Lluis Sertin 1958. (Nic Lehoux)
The Greater Boston area is home to a large collection of brutalist structures. Now, with these historic buildings passing their semicentennials, municipalities and institutions are reappraising their original designs and coming up with solutions to adapt them to contemporary needs. Harvard's Smith Campus Center, a colossal academic building located on Massachusetts Avenue across from Harvard Yard, is an exemplar of this trend, with a significant overhaul led by design architect Hopkins Architects and executive architect Bruner/Cott Architects consisting of facade restoration and the insertion of glazed pavilions.
Originally named Holyoke Center, the Smith Campus Center was designed by Josep Lluis Sert, dean of the Harvard Graduate School of Design from 1953 to 1969. In total, the center's original design encompassed over 360,000 square feet and reaches a height of 10 stories. The massing is generally T-shaped, bar a three-story pavilion found on the north elevation. For the design team, the goal of the project was the retention and strengthening of the original concrete-and-glass facade through sealant removal, concrete cutting and chipping, and glass replacement, and the opening of the ground level with glass curtainwall.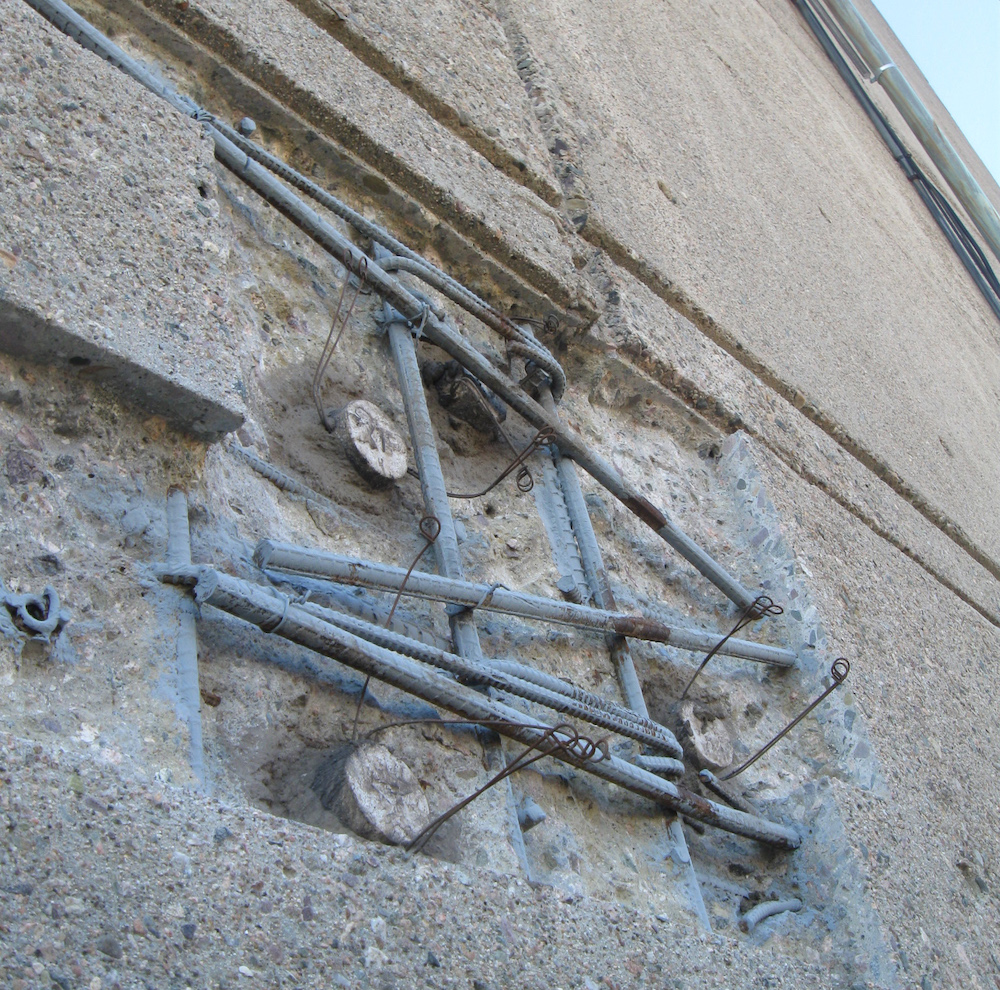 Facade Manufacturer Roschmann Steel & Glass Constructions, Inc
Saint-Gobain
Architects Hopkins Architects (Design Architect)
Bruner/Cott Architects (Executive Architect)
Facade Installer Roschmann Steel & Glass Constructions, Inc
Construction ManagerConsigli Construction Company
Facade ConsultantSimpson Gumpertz Heger
Arup (structural engineer)
LocationCambridge, MA
Date of Completion2018
System Custom Roschmann Steel & Glass system
ProductsSaint Gobain Glass COOL-LITE SKN 076 II
The design team conducted extensive studies prior to the intensive intervention. "Restoration originated in 2008 with a study by Simpson Gumpertz & Heger and Bruner/Cott Architects," said Bruner/Cott principal Henry Moss. "Two vertical drops down the 100-foot height of Sert's concrete facade identified areas of incipient spalls from cast-in-place concrete. In 2013, the same team did a binocular survey from street level to locate fractures and estimate the frequency of different types of repair for the building as a whole."
Similar to many mid-century structures, the Smith Campus Center was beleaguered by environmental performance issues—Low-e coatings did not exist in this area, and the bulk of the building's windows were single glazed. To bring the center up to contemporary environmental and performance standards, Bruner/Cott designed a new system of insulated glazing systems.
Additionally, Sert's original design featured non-tempered glass—the present building code requires safety film for any fenestration located 25 feet above pedestrian areas. "On all but the north elevation, new clear films provided enhanced solar control with a slight shift towards a bluer hue," continued Moss. "Thirty-five-year-old reflective solar films were removed from all elevations to restore the figure-ground relationship between translucent and clear panes in the composition of facades by restoring transparency to Sert's "vision panels.""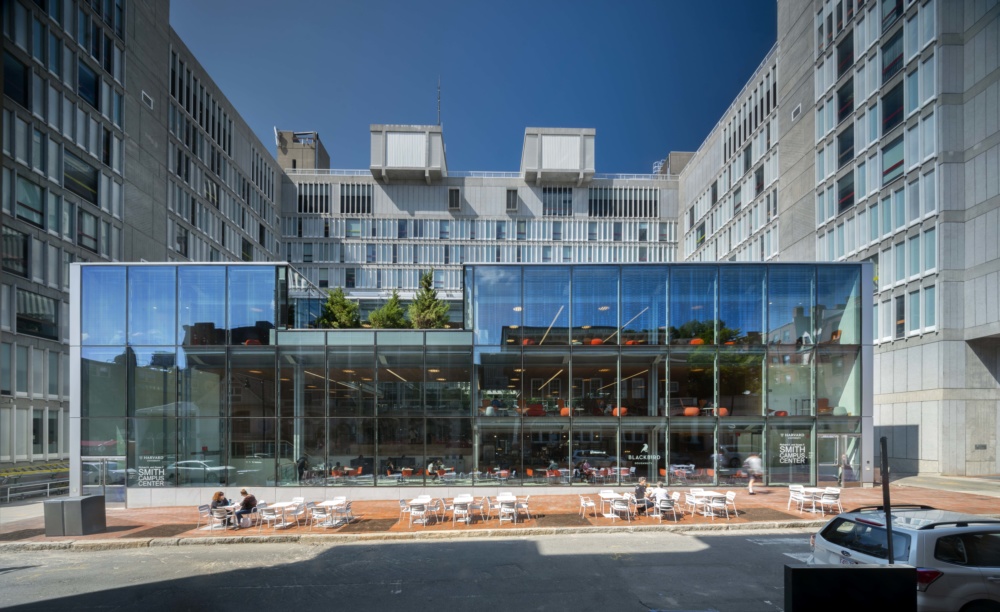 While a significant portion of the project was dedicated to the renovation of Sert's Brutalist complex, the footprint's forecourt provided an opportunity to embed a contemporary welcome pavilion. The pavilion's new glass panels, typically measuring 7'-8" wide by 11'-2" tall and 1 ¾" thick, were double-laminated with polyvinyl butyral and a 16mm Argon-filled void. The glass curtainwall is held in place by toggles fastened back to the custom-fabricated interior columns. Panels located atop the pavilion are 7′-8″ feet wide and 18′-3″ tall.
Henry Moss, Bruner/Cott Principal, will be presenting a deeper dive into this project at the upcoming Facades+ conference in Boston on June 25. For more details, along with registration info, visit Facades+ Boston.