International engineering firm Walter P Moore opens its 20th U.S. office in Charlotte, North Carolina, appointing Chuck Cardwell as the Managing Director for the firm's Structures Group, which encompasses structural engineering, enclosure engineering, construction...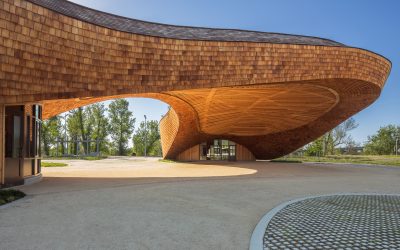 The Barn, designed by New York–based landscape architecture practice !melk, is a parametrically-designed wooden canopy with a restaurant and beer...
No Results Found
The page you requested could not be found. Try refining your search, or use the navigation above to locate the post.