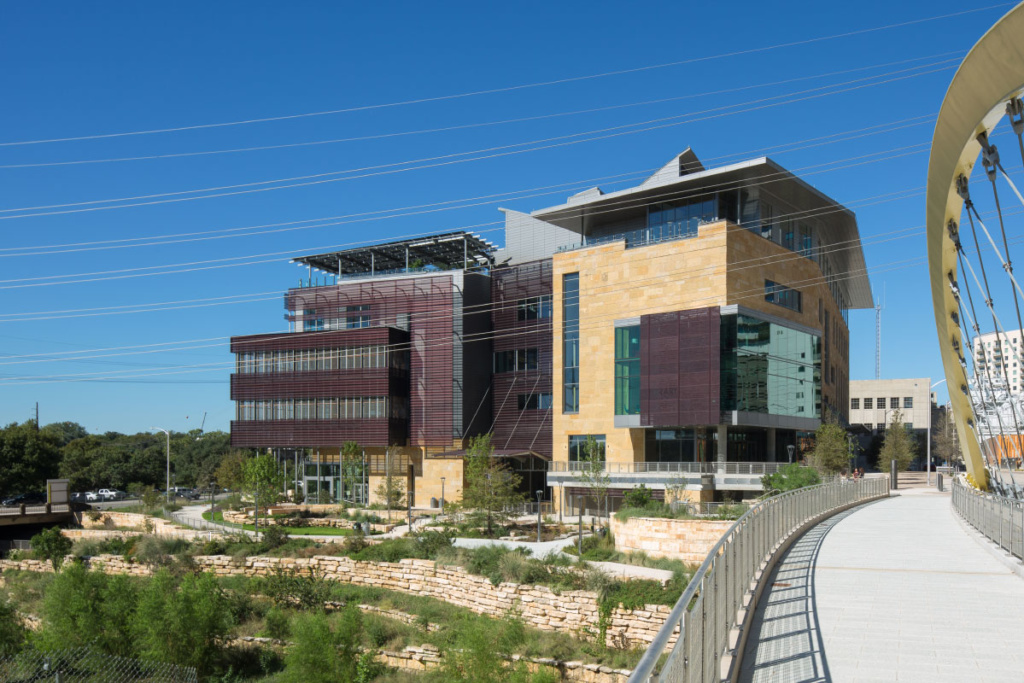 In October 2017, the Lake|Flato and Shepley Bulfinch designed Austin Central Library opened to the public. The $125 million library is clad in tan, Leuders limestone, gray metal siding, and corrugated, perforated and anodized aluminum panels manufactured by Lorin Industries, Inc.
Perforated aluminum is produced by punching a hole pattern onto a specific panel or the entire coil. Following the perforation process, the aluminum is anodized which creates a protective oxide layer for the facade element.
In the pursuit of LEED certification, the design team aimed to flood the library with natural light while cladding the building in either lightweight or recyclable materials. Perforated aluminum fulfilled both of these requirements. In cladding significant sections of the facade with the anodized product, the team was able to illuminate the interior with filtered sunlight, reducing the cost and emissions associated with electric lighting and cooling.
Outside of environmental considerations, the corrugated aluminum panels provide a significant depth to the facade and interplay to the roughback limestone. The aluminum's unique anodization process led to a copper-like finish, which richly contrasts with the gray metal siding it is grafted upon.