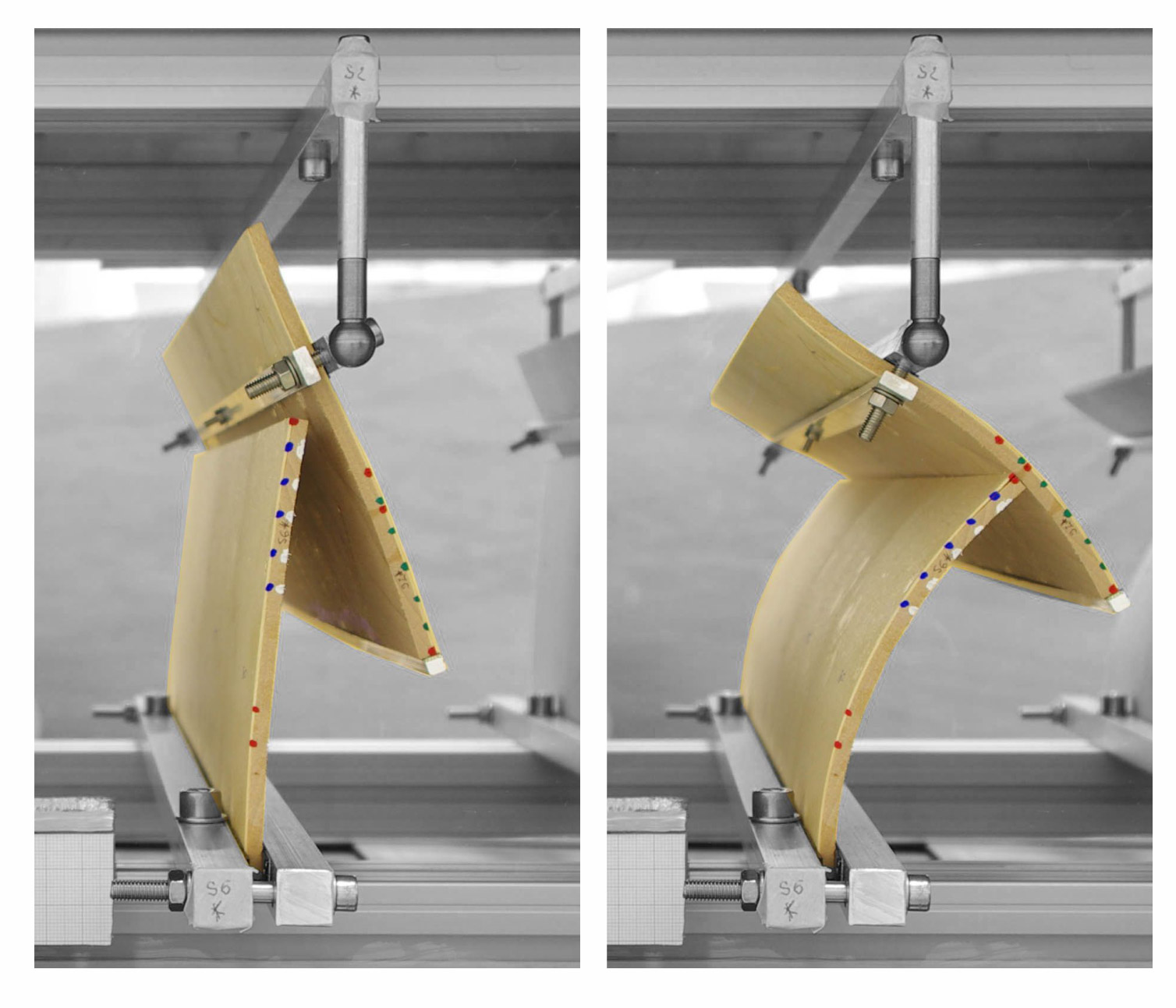 Chiara Vailati, a doctoral student at ETH Zurich's Institute for Building Materials, has developed an adaptive shading system that functions without sensors or motors.
The shading system is composed of multiple pairs of parallel wooden planks which open and close autonomously. The system can be installed as a type of pergola, or horizontally across a building's facade.
Vailati's project is inspired by the biological morphology of pine cones. According to ETH Zurich, "the scales of these cones react to changes in humidity: if the humidity decreases, the scales bend and move from a straight to a curved shape – so the cone opens in dry weather. It is the cone's structure that makes this possible: the scales consist of two connected laters that contract to different degrees as the humidity decreases." As the sun rises, lowering humidity, the planks bend to provide shade.
For the design team, there were two principal challenges in creating a non-motorized shading system with comparable qualities to its peers; increasing the size of the panel prototypes "without the material deforming uncontrollably," and the reaction time of the bilayered planks.
To boost the kinetics of the shading system, Vailati integrated a series of striped patterns along the concave interiors of the planks. Additionally, through doubling the bilayered planks, Vailiati dramatically increased the amount of shade produced by the system while rapidly boosting the reaction time.