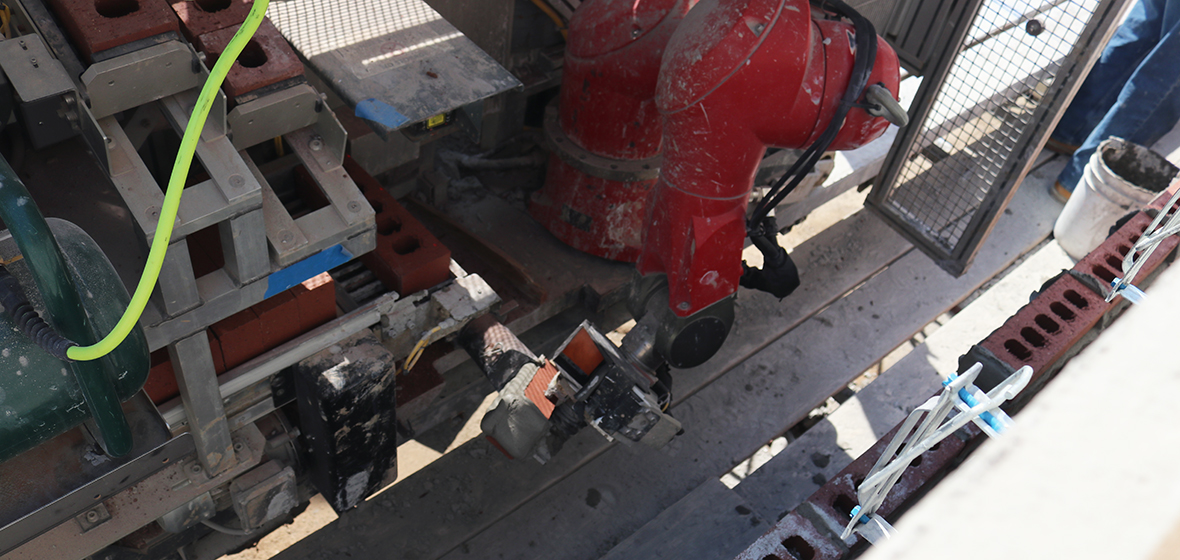 Across the country, contractors are facing the challenge of incredible construction tapered by a dearth of skilled workers to carry out projects. According to a survey by the National Association of Home Builders, approximately two-thirds of bricklaying contractors are having trouble finding workers. The AEC industry, in response to this mismatch between expectations and reality, is turning towards automation and robotic technology.
At the University of Nevada, Reno (UNR), DLR Group Architecture and Q&D Construction are skirting Nevada's labor shortage by using a Semi-Automated Mason, or SAM, to construct the new University Arts Building.
Reported by the UNR, The University Arts Building is a $35.5 million arts complex being constructed with the help of a SAM100, which is capable of laying between 200-250 bricks per hour. In total, Sam will lay over 60,000 units of brick out of the project's 100,000. This is not to say that the robotic bricklayer is completely autonomous; throughout the construction process, masons are still required to set up SAM, input the design, load the machine with brick and mortar, and clean up what are roughly-set courses of brick.
The project is significant in scope, a 38,000 square-foot structure conjoined to the existing Church Fine Arts Complex; a modernist structure designed by the acclaimed architect Richard Neutra in 1962. Notably, the addition features an approximately 5,400 square-foot recital hall and a contemporary art gallery space.
Construction should be complete by Fall 2018.